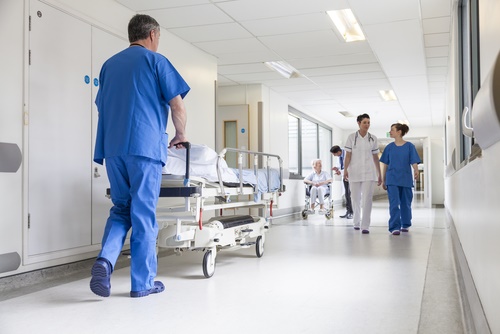 Medical Care
10 Questions to Ask an Emergency Room Physician
Patients often find it difficult to talk to physicians when they don't particularly feel well. They tend to lack self-respect in these situations, failing to speak up for themselves. Naturally, this sentiment reflects upon physicians who are seen as not treating patients with dignity. Dignity implies self-confidence and certainty, rarely afforded to patients. Patients are mostly discounted in the decision-making process because they are not asking the right questions at the right time.
Emergency Medicine physician Kevin Haselhorst, author of the book Wishes To Die For, firmly believes that patients have to be more proactive in their life-and-death decisions by asking pertinent questions and becoming informed. He encourages people to complete advance care directives to alleviate undue suffering at the end of life. But most patients don't know what to wish for when life takes a turn for the worse since they rarely know what is being asked of them.
Haselhorst identifies ten important questions he recommends people carry with them when they go to the hospital or when they see their physicians. They are designed to help them ask the right questions, make the right decisions, and achieve the best outcomes. Here they are:
Is this test medical really necessary?
Most of the tests performed in the emergency department are normal. This might have been reassuring to the patient, but often unsatisfying overall. Is the patient's time and financial resources being respected or wasted? If the physician was almost certain that the tests would be normal or that they would not change the treatment plan, then why is the test required? Asking the doctor this question increases the chances you will receive adequate information.  If given the option, patients might wish to have doctors fine-tune their evaluations rather than shot-gun them. It can save pain in the emergency room and then later at home when the bill arrives.
Can you feel and understand my pain?
The doctor needs to know how bad your pain is, on a scale from 1-10, and where the pain is coming from.  Patients are asked this question routinely, but the number is not as useful and important as the actions and expressions you share. What you feel and what physicians perceive has to be communicated carefully since it is critical information that often determines what the doctor does next. Without adequate discussion, you may end up being prescribed pain medication rather than a being offered alternatives to the real source or cause of the problem.
How am I supposed to cope with the stress?