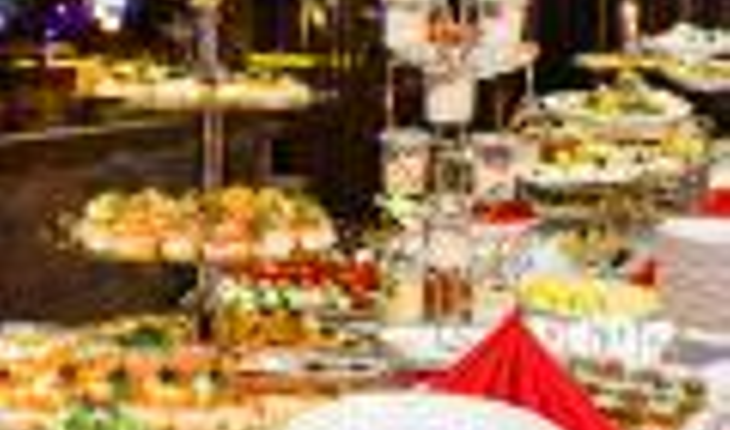 Diet & Nutrition
Weight Loss
10 Tips to Help You Eat, Drink, and Be Merry Without Holiday Weight Gain
Editor's note: The holidays are traditionally celebrated with all kinds of fattening foods, and making healthy choices this time of year can be especially tough. Here, fitness, nutrition, and weight loss expert Warren Honeycutt provides a few tips to help you avoid overindulging this holiday season.
One of the undisputed highlights of the holiday season is the food. (Oh, the food!) From savory main courses to sugar-laden desserts—and even special adult beverages—we're surrounded by treats that we look forward to all year long. But before you rush headlong into the holly-jolly minefield stretching from Thanksgiving dinner all the way through the cocktail parties, potlucks, and restaurant outings that lead into 2016, ask yourself this: Do I want to look sleek and sexy on New Year's Eve…or do I want to show up on Facebook looking like a stuffed turkey in a (not so) little black dress?
Of course you don't want to start your New Year's weight-loss resolution behind the eight ball. The good news is you don't have to spend the next few months' festivities moping by the veggie tray. Having your fruitcake and eating it too is just a matter of balance and sustainability.
We tend to use celebrations as a free pass to (over)eat poorly—and this time of year, the calendar is full of excuses to indulge! Fortunately, there's an alternative to being a gastronomical Grinch: eating healthfully in a way that doesn't feel like deprivation and that you can sustain over the entire season.
But if you don't do some planning and strategizing in advance, you'll never avoid holiday weight gain. Your default party persona will kick in, and your good intentions will be toast.
Here are 10 of my tips to help you say, "Bah, humbug!" to holiday weight gain:
Fill up before you go out. Yes, it's something of a cliché, but it's a cliché for a reason: It works. When faced with a buffet table loaded down with tempting choices, it's all too easy to mindlessly graze until, before you know it, you've gorged yourself full of empty calories. Preparing a healthy meal or snack for yourself before you leave will curb your appetite and keep you from filling up on unhealthy party food.
The worst time to be hungry is at a gathering loaded with junk food. If you've had something nutritious to eat beforehand, you won't give that fattening snack table a second (okay, maybe third) glance.
Don't go straight for the food. Yes, that buffet table looks amazing, but it's not the only thing worth your attention at this party. Make the rounds and say hello to your friends before grabbing a plate. Find the host and thank him for inviting you. Sit down with your nieces and nephews and ask them what they hope Santa will bring this year.
When you're in the middle of an enjoyable interaction with someone else, you might forget all about eating for 15 minutes, or half an hour, or more. Nourishing your relationships with the people you love can be even more satisfying than nourishing your body.