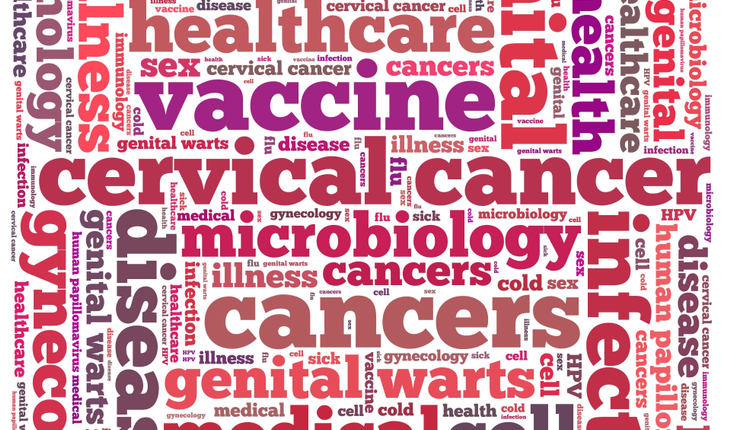 Cervical Cancer
6 Crucial Facts about Cervical Cancer
Editor's note: Every woman should know as much as possible about cervical cancer, a "silent killer." Here, in a blog post from the nonprofit National Foundation for Cancer Research (www.nfcr.org), author Robyn Stoller shares what you need to know:
By Robyn Stoller
With cervical cancer continuing to affect women worldwide, it's important to understand the disease known as a "silent killer" and what we can do to improve our chances of beating it.
Quick stats:
Women of all ages are at risk of cervical cancer.
In the United States, an estimated 13,000 women were diagnosed with invasive cervical cancer in 2016 and more than 4,000 women will die as a result of this diagnosis.
Although the number of new cases has been declining over the past decades thanks to the Pap screening, cervical cancer is still the second most common type of cancer for women worldwide.[1]
Here's a list of six facts you need to know about cervical cancer.
HPV is the #1 cause of cervical cancer.
To find a cure, it's vital to know the causes. Most cervical cancers are caused by human papillomavirus (HPV), a common virus that can be passed from one person to another through sexual activity.  Both men and women can be infected with HPV. It can be present for years without causing any symptoms and can be passed on to others without knowing.
The Centers for Diseases Control reports more than 20 million people are currently infected with HPV worldwide and another 6.2 million will contract the virus each year.[2] HPV has also been linked to other cancers including cancer of the throat, penis, anus, vulva and vagina.
Most cervical cancer cases are preventable.
Because cervical cancer is typically caused by HPV, the simplest way to prevent cervical cancer is to prevent HPV infection in the first place. Since 2006, a highly effective HPV vaccination has been used. Just like other vaccines, the HPV vaccine helps your immune system create an antibody response that protects your body against the infection. This vaccination is administered in two or three shots over a six-month period to both males and females between the ages of 9-26.[3]
Routine Pap testing is the best way to detect abnormal changes to the cervix before they develop into cancer. Much like removing polyps to prevent colon cancer, treating these abnormal cells can help prevent cervical cancer from forming. More than half of the women in the United States who get cervical cancer have never had or rarely had a Pap test.[4] The Pap test can also identify cervical cancer early – when it is in its most curable stage.
Only certain strains of HPV cause cancer.