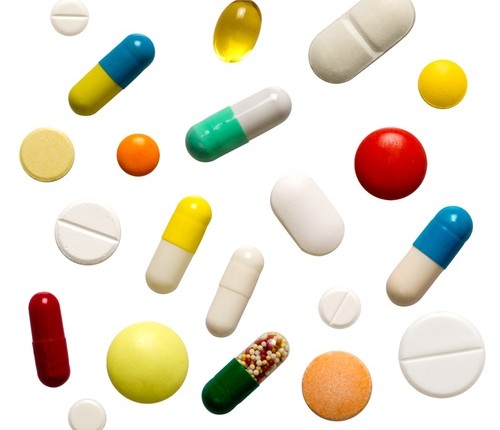 4 Medication Safety Tips for Older Adults
Here, from experts at the Food and Drug Administration (FDA), are some tips on managing your medications:
Whether you're settling into your sixties or heading into your ninth decade, be careful when taking prescription and over-the-counter medicines, herbal preparations, and supplements. And if you're caring for older loved ones, help them stay safe, too.
Why the special concern? The older you get, the more likely you are to use additional medicines, which can increase the chance of harmful drug effects, including interactions. And, as you age, physical changes can affect the way medicines are handled by your body, leading to potential complications. For instance, your liver and kidneys may not work as well, which affects how a drug breaks down and leaves your body.
"There is no question that physiology changes as we age. Many chronic medical conditions don't even appear until our later years," explains RADM (Ret.) Sandra L. Kweder, M.D., F.A.C.P., a medical officer at the U.S. Food and Drug Administration. "It's not that people are falling to pieces; some changes are just part of the normal aging process."
Read on for important safety tips:
Take Medicine as Prescribed—with Input from Your Health Care Provider
Take your medicine regularly and according to your health care provider's instructions.
Don't take prescription medications that your health care provider has not prescribed for you. And don't skip doses or stop taking medication without first consulting with your provider. (This holds true even if you're feeling better or if you think the medicine isn't working). And if you're having bothersome side effects or have other questions, talk to your provider.
"Medication can't work unless you take it," Kweder says. "For instance, medications that treat chronic conditions such as high blood pressure and diabetes typically only work when taken regularly and as directed. You have to take them continuously to maintain control over your condition."
Dosing for medications is based on clinical trials, which the FDA reviews. "Every medicine is really different and is dosed according to what's been tested," says Kweder, which is one reason why you shouldn't select a dose yourself.
Keep a Medication List
Write down what you're taking and keep the list with you. Make sure your medication list is up-to-date, and includes any changes made by your health care provider. Consider giving a copy to a friend or loved one that you trust—important especially in case of emergency and when you're traveling.
Your list should include the medicine's brand name, if applicable, and generic name. Also write down why you're taking each medication, the dosage (for instance, 300 mg), and how often you take it.
Be Aware of Potential Drug Interactions and Side Effects