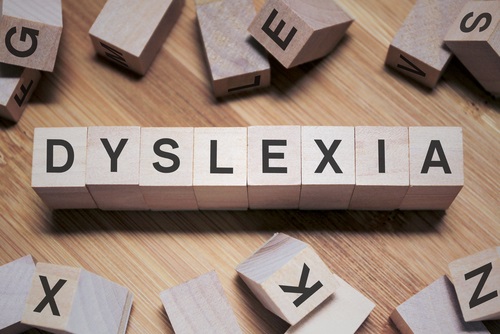 Dyslexia
5 Misconceptions About Dyslexia
So many of us with dyslexia have not felt heard or understood until very recently, with the influx of new data about our condition.
One of my personal goals is to promote dyslexia awareness, because despite new research about the condition, many misconceptions and inaccurate beliefs are still rampant. Dyslexia is not something that can be "cured" or reversed by any means: exercises, medication, herbs, or talk therapy.
It is also not a dietary problem. No amount of bone broth, medicinal herbs, green juices, or other wholesome foods will reverse dyslexia. While I eat an unprocessed diet with plenty of plant foods, and encourage others to do the same, it's not because I believe that food impacts dyslexia.
It's very important to make sure that parents whose kids have dyslexia have realistic expectations for their loved ones and the resources to understand the full scope of their children's needs.
How disheartening it would be for a dyslexic child who had faithfully followed some form of "treatment" if a parent or teacher showed disappointment or frustration because the child's dyslexia did not "resolve." The last thing dyslexic kids need is more shame.
Misperception #1: "All kids who reverse their b's and d's have dyslexia." Actually that is not the case; science has proven otherwise. Personally, I have trained myself to overcome letter reversal in my printing (I can't write cursive), but I am still quite dyslexic, and have all its other complications, I assure you! In addition, not all dyslexics reverse similarly-shaped letters.
Misperception #2: "Dyslexia can be outgrown." Nope. Kids with dyslexia are not developmentally delayed, nor is the problem temporary. Dyslexia is a life-long difference in the way the brain processes information.
Misperception #3: "Dyslexia is really about social anxiety or lack of maturity." Not a chance. Having a student repeat a grade and teaching him/her the very same way will not improve the student's skills. Social maturity will not improve the student's ability to read. Like many of you, I repeated first grade, which left me even more behind and plagued with lower self-esteem.
Misperception #4: "People with dyslexia see things backwards, therefore dyslexia is a vision problem." No, people with dyslexia do not "see" things backwards; our brains process language information differently. Vision therapy does not improve dyslexia.
Pages: 1 2