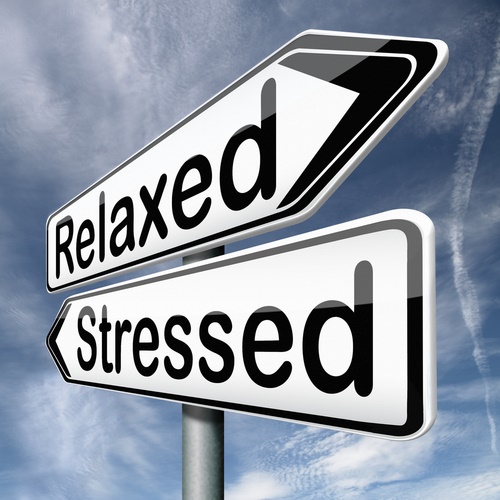 Heart Health
Stress Management
5 Ways to Manage Stress - and Help Your Heart
According to the experts at Harvard Medical School, stress is more than just tumultuous emotions. It can have physical repercussions, too, causing problems ranging from sleep disorders to heart disease.
Although, the Harvard experts say, the link between chronic stress and heart disease isn't definitive, experts have suggested that stress can lead to inflammation, which in turn can lead to heart disease.
Dr. Deepak Bhatt, director of the Integrated Interventional Cardiovascular Program at Brigham and Women's Hospital, tells Harvard Health Publications that stress may lead to behaviors that increase heart-disease risk, including eating unhealthy food, smoking, drinking, and not exercising.
Here, from the experts at Harvard Medical School, are five things you can do to manage your stress.
Don't give in to negativity. The Harvard experts say simple laughter can lower levels of stress hormones, reduce inflammation in the arteries and even increase "good" HDL cholesterol.
Learn to meditate. Focusing your thoughts and breathing deeply can reduce high blood pressure, the Harvard experts say. Yoga and prayer can also help relax you and lower your stress levels.
Be active. Whenever you exercise, whether that means taking a walk or working out, mood-boosting chemicals called endorphins are released, the Harvard experts say. Additionally, physical activity lowers your blood pressure and helps you keep up a healthy weight.
Retreat from the world – for a little while, anyway. The Harvard experts recommend avoiding emails and TV news for even 10 to 15 minutes each day.
It's impossible to escape stress when it follows you everywhere. Cut the cord. Avoid emails and TV news. Take time each day — even if it's for just 10 or 15 minutes — to unplug. The experts suggest listening to music or working on a hobby can give you the break you need.
To learn more about how stress affects your health and well-being, and what to do about it, buy Stress Management, a Special Health Report from Harvard Medical School. To order, visit http://www.health.harvard.edu/special_health_reports/stress-management-approaches-for-preventing-and-reducing-stress.