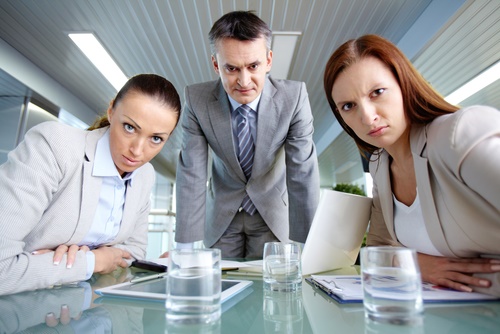 Mental & Emotional Health
Relationships & Love
5 Ways to Stop Seeking Approval from People Who Don't Accept You
It is fascinating how often we crave the acceptance and approval of those who won't accept us. It is an unhealthy pattern to continually pursue people who reject us. We do this because we see our lovability as directly related to their approval so we keep trying to be "better" or "do more." We do this so we can approve of ourselves through another person's approval of us, as if their approval finally makes us good enough. The healthiest way out of this pattern is to look at why we deeply believe we need the acceptance of those people. Do they determine our worth? Should we have to prove ourselves all the time only to hear we are not measuring up? If so, we are not picking the right people to have relationships with.
Here are five realities about people:
1. Some just aren't going to like us: In life, we should count on the fact there will be a certain percentage of people we meet who just won't like us. Instead of resisting this, simply accept it. Not everyone is going to like us, and in the bigger picture, it really doesn't matter. Keep in mind when someone doesn't like us it has much more to do with who they are than with who we are.
Move on and stop trying to change their opinion. It won't matter to them how great we are or how much we do for them. They will have no problem taking what we give, but it likely won't change if they like us or not.
2. Others don't determine our worth: We as individual determine our own worth. We must invest deeply in ourselves, because if we don't no one else will. When we are pursuing people who consistently reject and hurt us we are going against ourselves.
Personal investment means we leave toxic people out of our lives for the purpose of being able to rise to the heights we need to reach personally. If we have people trying to bring us down, keep in mind that it only means they are already below us.
3. It is a waste of emotional energy: When we continue to work hard to receive the acceptance and approval we want and get the same rejection again and again, we have to come to a point where we realize we are wasting our emotional energy.
At some point it is best to accept that whoever we trying to impress is not going to come our way and will continue to keep us at a distance. Let them be. We have to respect ourselves enough to move on and put our energy into relationships which support us and that are mutually beneficial.
4. It is more powerful to let go: Whatever we force we push away. It is law. When we fight for something that isn't going to happen we begin to look and feel foolish. Never confuse forgiveness with foolishness. The most powerful thing we can do is rise above the situation and untangle our self-worth from the person we believe we need approval from.
We have to have the courage to trust we can determine our value all on our own. There is nothing more powerful than the pure acceptance of knowing when something or someone isn't good for us, even when we desperately want them to be, and we can let go.
Pages: 1 2