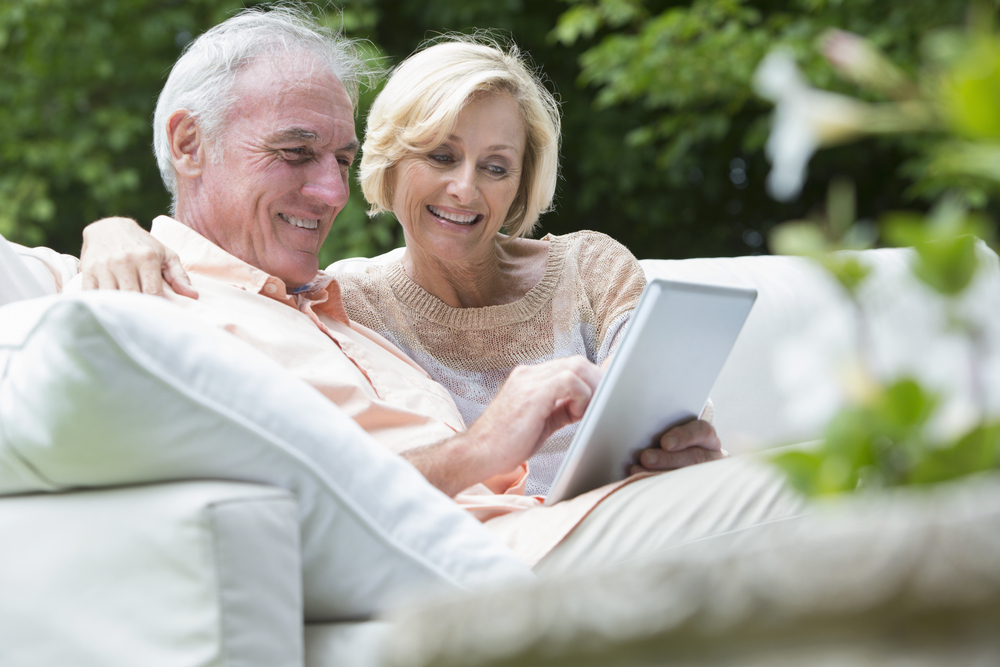 Friendship
Loneliness
Senior Health
6 Reasons Seniors Need Social Media For Wellness
When you consider that many seniors were around for the invention of the television in 1927, it is no wonder that they may be resistant to new technology and especially social media.  For many seniors, computers are intimidating, but it is critical for family members and the healthcare community to encourage seniors to get involved in social media.
A recent article by The Harvard Business Review points to several studies that show social interactions could lead to a smarter, stronger brain.This is traditionally a huge focus in senior living communities, who try to encourage social interactions in order to promote overall wellness among its residents. Thanks to technology, these social interactions can now happen online.
Asif Khan, CEO of Caremerge, who launched Community Social—the first-ever social network dedicated to helping seniors lead an active and social lifestyle– offers 6 reasons why seniors should use social media:
1)   KEEPING IN TOUCH WITH FAMILY: As the body slows down, visiting old friends and even family can be difficult. Couple that with busy work schedules and staying abreast of social current events can be challenging. The best part of social media is that it overcomes geography and now seniors can keep in touch with kids and grandkids.  They can receive videos, photos and have conversations with the push of a button.
2)   FIND OLD FRIENDS: Ever wonder what happened to your World War 2 buddy or your high school sweetheart? One of the most amazing parts of sites like Facebook is that you can find people from your past and reconnect. This can be a thrilling experience for someone living in a senior living community.
3)   MAKE NEW FRIENDS: When a 25 year old in a major city complains that it is hard to meet new people, imagine how an 85 year old in a senior living community feels. Isolation is a huge problem for seniors due to limited mobility. Traditional social media can certainly help in finding old friends. However, finding new friends on the same old sites is not practical for the aging. What seniors want is a much more simpler solution that allows them to connect with other like-minded people right within their own local community. New social media sites geared just for seniors make it possible for them to broaden their horizons and find people with similar interests in their local community. Seniors, today, are still looking for face-to-face interaction so sites like these are used as a tool to create an active lifestyle within their own environment and closer proximity.
Pages: 1 2