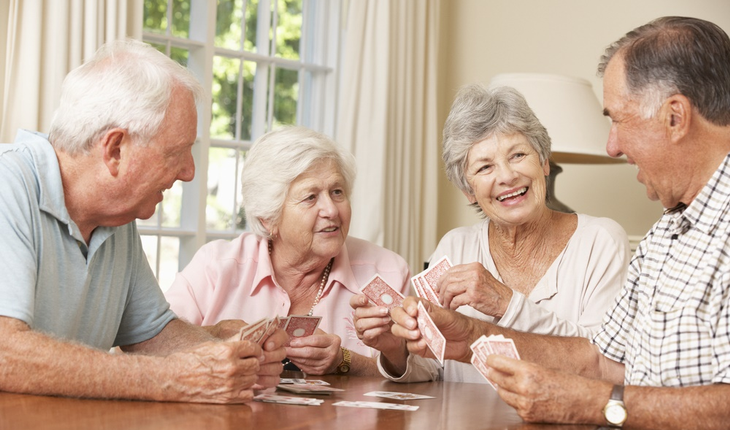 6 Reasons that Community Living Is Independent Living
I'm rarely surprised when I hear someone say, "I will never move out of my house." I hear that a lot. Very few people see community living as an option; they see it as a last resort. The thing most people fear as they age is losing their independence.
Our culture perpetuates the myth that senior living is where old, abandoned sick people wait to die. We say, "We're putting our parents in a home." There's no independence in that. No choice. If that's senior living, then who in her right mind would want it?
But the reality may surprise you. In truth, people living in communities often have fuller, more independent lives than those who don't.
The Independence Illusion
From an outsider's perspective, moving to a retirement community looks like you're giving up personal freedom, but where does that idea come from? No one takes away your cellphone or hides your car keys on move-in day. Community living is about access to quality healthcare, reliable transportation, and healthful meals — not restriction.
Take a hard look at community living versus the reality of owning a home. How many senior citizens who live at home rely heavily on friends and family for transportation or pay for the services they can no longer perform themselves? As we age, what we imagine to be independence is often independence we borrow from those around us.
One of our residents had offers from both of her children to move in with them. She had been self-sufficient and independent her whole life and didn't want to lose that part of her identity. As grateful as she was for the offers, she knew that accepting would have been the wrong choice for her.
In her community, she has forged new friendships, tapped into her creative side by writing a book of poetry, adopted a rescue dog, and — most important — protected her relationships with her children from an awkward role reversal. She's thriving in a community that supports the life she wants to live, and she's as close to her family as ever.
When community living becomes one of the choices for retirement living — along with staying in your home or moving in with a loved one — you have the time to find the best fit for your personality and needs, and the chance to move before a health event forces you to do so.
After you move, you have the time and freedom to enjoy these six benefits of community life:
Hassle-Free Maintenance
People are emotionally attached to their homes, and moving can be difficult. One of our residents put it quite well when he said that a home is a wonderful thing — until it becomes a burden. If a home feels like more of a challenge than a joy, then it might be time to start looking around to see what other options are available.
In a house, you put your health at risk trying to keep up with regular maintenance. You may also feel like a burden for asking favors of your friends and family. In a community, there are people whose job is to help you with those same tasks.
Pages: 1 2