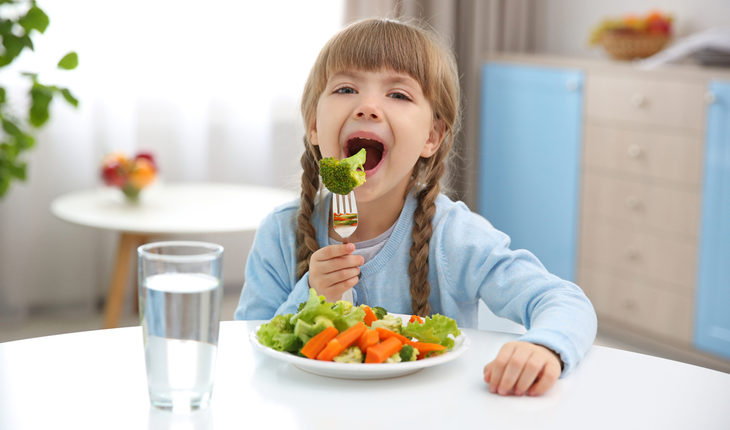 Grandparenting
Parenting
6 Reasons To Stop Feeding Your Kids and Grandkids "Kid Food"
Kid-friendly foods are misleading.  Recent studies of toddler foods show that many actually have more sugar and salt than what is recommended by experts. Food companies know that parents worry about nutrition, and know the buzzwords to attract those worried parents. It's easy to make food choices based on the promise of "more protein" or "high in calcium."  But reading the nutrition label (on the back of the box, not the front) will give you the big picture on whether a food is right for your child. Is there an abundance of additives and preservatives? Are the ingredients recognizable and safe? How much sugar is added? Think about the whole foods that might be used to get the same benefit (like a handful of nuts for protein instead of a protein bar).
Kids need real food to develop and thrive. While pizza and macaroni and cheese may fill a child's belly, kids need fruits, vegetables and whole grains to provide the necessary, vitamins, minerals and phytonutrients (plant nutrients) for optimal growth and development.  Furthermore, an important part of a child's development is their oral motor skills, those functions of the mouth (lips, tongue, teeth and palate) that allow for speech, safe feeding and swallowing. Many kid-friendly foods are soft and easy to eat and don't encourage development of those skills. Relying too heavily on these foods (like soft chicken nuggets and pouches with soft purées) can allow kids to lag behind in oral motor development and may lead to picky eating.
You don't have time to be a short order cook. Making two or three meals to satisfy everyone's preferences is exhausting and can lead to cooking burnout. Teach kids to eat what you are eating to save time and money and to encourage the spirit of adventurous eating. This can be done from the earliest bites of solid food. Instead of relying on store-bought baby food exclusively, find ways to make your meals into healthy baby food. Check out the Doctor Yum Project's kid-tested, pediatrician approved recipes on doctoryum.org. Many of them have a "baby food shortcut" which shows families how to adapt a family meal and make a meal for a baby along the way. Eating in this way from a young age can avoid that picky eater trap and lead to a path to adventurous eating for a lifetime.