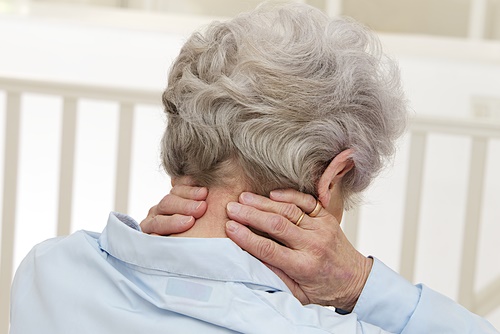 Pain Management (Knee Pain, Back Pain, Stomach Pain)
6 Ways to Control Your Pain without Medication
If you're suffering from chronic pain because of conditions like arthritis and fibromyalgia, it's tempting to rely on drugs to treat the condition.
But according to experts from Harvard Medical School, there are ways to deal with pain that canreduce your need for medication. In an article for Harvard Women's Health Watch, the experts make the point that pain involves both the mind and body, mind/body techniques may help. These trategies include relaxation, meditation and positive thinking.
The Benson-Henry Institute for Mind-Body Medicine at Harvard-affiliated Massachusetts General Hospital specializes in helping people learn techniques to alleviate stress, anxiety, and pain. Dr. Ellen Slawsby, an assistant clinical professor of psychiatry at Harvard Medical School who works with patients at the Benson-Henry Institute, told the Harvard Women's Health Watch that patients should learn different techniques to figure out which ones work best.
"I tend to think of these techniques as similar to flavors in an ice cream store. Depending on your mood,you might want a different flavor of ice cream—or a different technique," Slawsby said in the article. "Practicing a combination of mind-body skills increases the effectiveness of pain relief."
Here are some techniques that may help people with chronic pain:
Deep breathing. The Harvard experts suggest learning this first, since it part of all the technques. Inhale deeply, hold for a few seconds, and exhale. The experts suggest using a word to help you focus. They cite the example of using "peace" to breathe in and "tension" to breathe out.
Eliciting the relaxation response. This technique, the Harvard experts say, slows down your body's reactions. Close your eyes, relax your muscles and focus on deep breathing. If you are distracted by thoughts, say "refresh" and continue the breathing. This can be done for 10 to 20 minute. When you're done, the experts say, sit quietly for a few minutes while your thoughts come back to you. Open your eye and sit for another minute.
Meditation with guided imagery. Again, begin with deep breathing. Then, the experts say, you can listen to calming music or imagine being in a peaceful scene. If your mind begins wandering, say "refresh" and Begin deep breathing, paying attention to each breath. Then listen to calming music or imagine being in a restful environment. If you find your mind wandering, say "refresh" and go back to focusing.
Mindfulness. Pick any activity you enjoy and notice every moment of it. See how your sense are responding. This can calm you and, the Harvard experts say, you should learn to become fully mindful of every aspect of, say, gardening or walking or any other part of your life.
Yoga and tai chi. These exercise methods include breath control, meditation, and movements to stretch and strengthen muscles. There are videos, and if you enroll at a gym for a class, the Harvard experts say, your insurance may pay for it.

Pages: 1 2