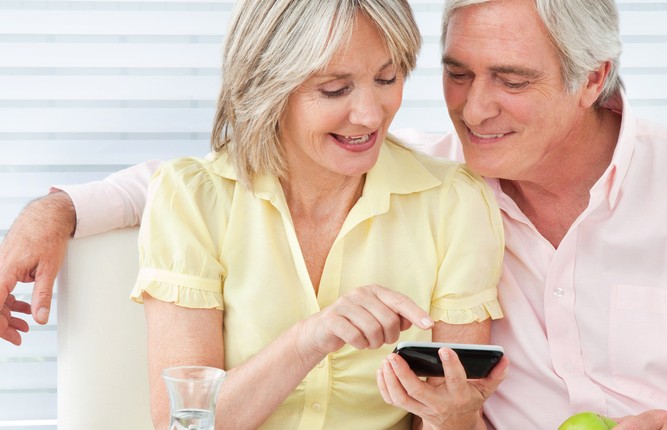 Aging Well
8 Tech Holiday Gifts for the Seniors on Your List
When it comes to buying holiday presents for seniors, it's good to think outside the gift box. For older adults who have downsized, moved into assisted living, or accumulated more knick-knacks than they could ever need, the perfect gift may seem elusive. With more tech companies designing apps, gadgets, and devices with seniors in mind, this year, tech gifts may be the perfect choice to place under the tree.
From smart phones with simplified interfaces, to smart sensors that help monitor health, there's a plethora of senior tech on the market. The eldercare experts at United Hebrew of New Rochelle, who are dedicated to helping seniors enjoy the highest quality of life, have their top picks for tech gifts that are fun, functional, and will show how much you care.
Here are their top picks for tech gifts for the senior in your life:
Medication minders: Prevention is the best medicine, says Jerome Bagaporo, RN, chief nursing officer at United Hebrew of New Rochelle. And one of the top reasons seniors end up visiting the hospital is because of missed medications. To help organize daily doses, electronic pill boxes and smart phone apps can automatically dispense the correct medicine at pre-determined times, and text you or a family member if there's a missed dose. "If someone misses their hypertension meds, for example," Bagaporo says, "that can lead to an increase in blood pressure and a trip to the emergency room. So, e-pill boxes and apps can help adhere to a schedule and remind you when it's time to refill."
Wireless TV headphones: One of the challenges for aging couples is to be able to continue to do the activities they enjoy together, says Bagaporo, and one of those may be watching favorite TV shows or movies at home. "But if one person's hearing declines while the other's does not, a too-loud television can be a source of irritation. So headphones that amplify the TV dialogue and reduce background noise for the person who is hard-of-hearing helps keep harmony at home."
Smart Phones: More than 78 percent of U.S. adults over age 65 have cellphones, but only 30 percent have smart phones, according to Pew research. "We've seen a number of new mobile phones that are geared toward seniors," says Bagaporo. "They come in larger sizes, and have simplified designs that are easy to read and use." Models such as the Jitterbug Smart by GreatCall Wireless, and the Doro, by Consumer Cellular, are both good options.
Brain games: Keeping mental skills sharp is not only fun, but can actually help prevent cognitive decline. Search your smart phone's app store for "brain-training apps" and you'll find hundreds of mini-games that test your abilities, keep track of your progress, and can even connect you with others playing the same games. "These apps, many of which are free or inexpensive, can be enjoyed on your own or with members of your family," says Bagaporo.