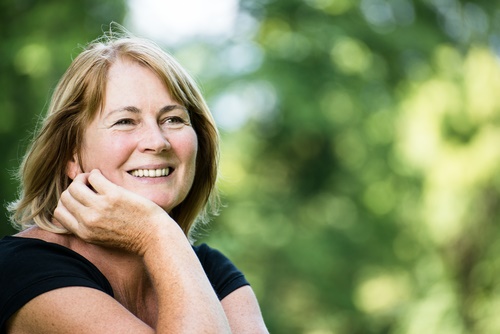 Mental & Emotional Health
8 Ways to Get Your Mojo Back Before Summer
New beginnings are the most exciting and energizing times in life. Summer is always a new beginning, because it's a new season. Now is a great time to get fired up, motivated, and start making changes to get to your next level of you.
Most of you are great starters, but not all are great finishers. If you have lost your mojo – that magical charisma you carry that makes you feel good – and want to be a better you for summer, commit to a new beginning right now. Here are eight ways to get your mojo back and keep it flourishing.
Change your environment: Alter any surroundings that are gray and uninspiring.  Do some of your work out of the office, redecorate your house and add more color, spend time on your patio, leave your cubicle and go out for lunch. If you are getting tired, get up and move to another room. Add music or white noise to create a soothing environment.
Altering the appearance and location of your various environments helps you to think in different and innovative ways. The more innovative you are, the more mojo you have.
Strive to be your best Always envision yourself as being your "ideal self." That's the part of you that encouraging you forward. This part of you is holding up the guideposts and possibilities for your growth, happiness and expansion. What you think determines your outcome.
Strive towards meeting your 'ideal self' at the finish line. If you can dream it, then you can achieve it. Set small, incremental goals for each area of your life to keep your mind positive. Before you know it you will be thriving as a much better you before you hit summer. You will feel your confidence growing as you begin to manifest all you have been working towards.
Change your patterns When you break your routines, you essentially create a new life. Habits are easy but there is no risk in habit because ultimately habits are lazy. You cannot grow stuck inside the traps familiarity and comfort. To get your mojo back, be brave!
Buy that Groupon for the new class around the corner and give it a go. Change your diet, change your workout, change your wardrobe, buy different makeup. Go to the gym after work? Try raising your heartrate before you get to the office. If you eat at the same restaurant for lunch all the time, walk one block farther to check out a new spot. See what happens by simply sitting on the other side of your desk, giving you a new perspective by looking out at different wall or window.
Shift Your Priorities Your daily schedule is a reflection of your deepest priorities. If you have zero fun, free time or time for family and friends actually on your calendar, and instead your calendar is booked up with meetings and other task oriented responsibilities, then you are missing out on the juiciest parts of life. Robots do not have mojo.