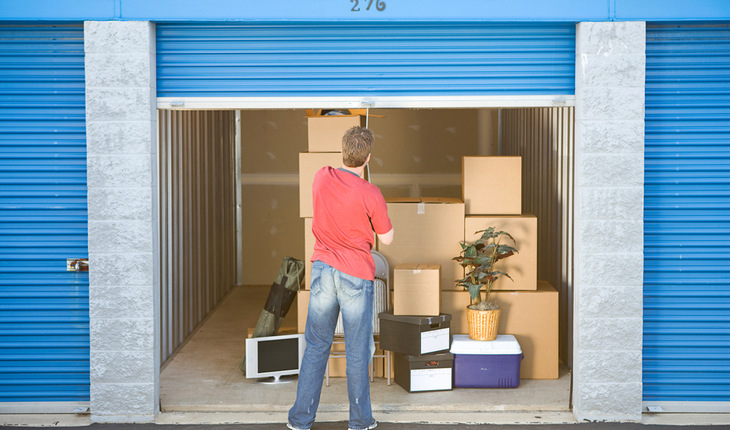 Aging Well
A Baby Boomer's Complete Guide to Renting a Storage Unit
Many Boomers, as they become empty nesters, are turning to renting. In 2015, 15 million people in their 50s and 60s rented apartments. As a result, many Boomers now need more storage for their belongings.
Renting a storage unit is similar to renting an apartment: You wouldn't sign a lease without visiting the apartment to see exactly what you're getting. The same is true for storage. Here are a few things you should keep in mind as you search for a suitable self-storage facility:
Accessibility
When it comes to self-storage, you might not think about how hard it will be to carry your stuff up the stairs until you're on your fourth trip and counting.
Take a tour and inspect the unit to make sure it's easy to access. Will everything fit through the door? Can you drive right up to the entrance, or do you have a short distance to walk? These are all important questions to ask.
Size and Weight
It's easy to miscalculate how much physical space you need. For the sake of time and money, it's tempting to rent a unit that's smaller than what you actually need. But don't just consider if the unit will technically fit your things. Rather, evaluate how much space you need based on how you'll be using the unit.
Are you storing seasonal items? If so, you'll want to have room to make a corridor down the middle so you can grab those snow skis without climbing over piles of stuff. If you travel a lot, you can get away with a smaller unit because you won't have to access your things as often.
Go online and use sizing guides, keeping in mind there may also be weight restrictions. StorageMart once had a customer in New York City store chopsticks in his second-floor unit — hundreds of thousands densely packed together. The unit next door held marble countertops, also packed in very closely. These units were the same size, but they were very different weights. And one day, the floor collapsed!
The moral of that story is to communicate with your facility.
The Right Lock
There are a handful of facilities that use barrel locks — round cylinders with small round keys, similar to what you see used in a vending machine. While they're very difficult to break, they really only serve a single purpose. Once you buy a barrel lock, you won't be able to use it for anything else.
Check if your storage facility allows you to use your own lock or if it will sell you different locks. I recommend disk locks. They're armored and built in such a way that it's almost impossible to use bolt cutters on them, but they are still easy to unlock and reuse.
Climate Control
Pages: 1 2