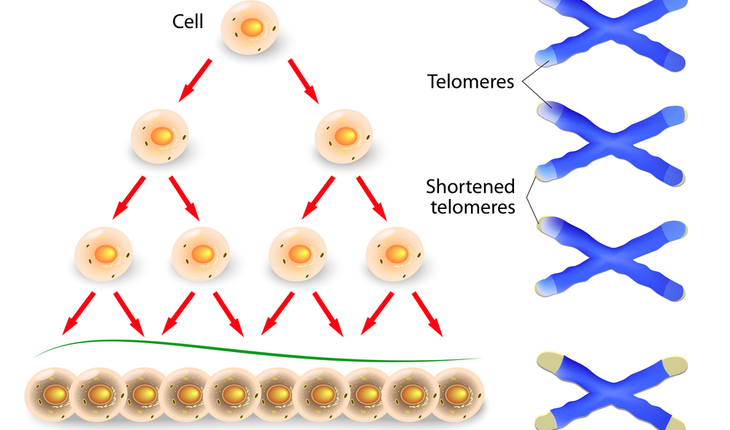 Senior Health
Age and Mobility Predict Death Better Than One's "Molecular Clock"
Advances in technology allow scientists to measure intricate details about the human body that greatly enhance understanding of health, disease and aging.
Yet, when it comes to predicting death, more rudimentary measures—like a person's age or a person's ability to climb stairs or walk a short distance—are much more powerful predictors of survival than certain biomarkers, according to a multi-university study published in PLOS ONE in Aptil 2016.
A release from the university explains that using data from the United States, Costa Rica and Taiwan, the researchers compared a broad set of predictors of death—like age, smoking habits and mobility—with the length of telomeres, DNA sequences that generally shrink with age.
Decades ago, researchers discovered that telomeres—which are protective caps on the ends of our chromosomes—act as a 'molecular clock' in human cells. Every time cells divide, telomeres shorten until they become critically short and signal the cell to stop dividing. Telomere length is typically measured in white blood cells (leukocytes), and shorter leukocyte telomeres have been associated with disease, aging and death. For these reasons, there has been great interest in the ability of this biomarker to predict mortality.
After evaluating data, the research team found that using telomere length to predict a human's death was only marginally better than a "coin toss." Chronological age was, by far, the single best predictor of death in all three countries.
The release quotes lead author Dana A. Glei, a senior research investigator at Georgetown University's Center for Population and Health, as saying, "Scientific evidence on telomere length has been sensationalized and, in some cases, exaggerated by the media and by companies that have capitalized on the research to market products that may promise more than they can deliver," said "This is what fueled our research. We wanted to determine whether telomere length could predict mortality better than other well-established predictors of survival, most of which are less invasive and much less costly to measure."
"We were surprised that most indicators outperformed telomere length, including self-reported measures of health and mobility, an assessment of cognitive function, smoking, exercise, an inflammatory marker and a measure of kidney function," said Noreen Goldman, Hughes-Rogers Professor of Demography and Public Affairs at Princeton's Woodrow Wilson School of Public and International Affairs and faculty associate at the Office of Population Research.
Noreen Goldman, Hughes-Rogers Professor of Demography and Public Affairs at Princeton's Woodrow Wilson School of Public and International Affairs and faculty associate at the Office of Population Research. (Photo courtesy of Noreen Goldman)