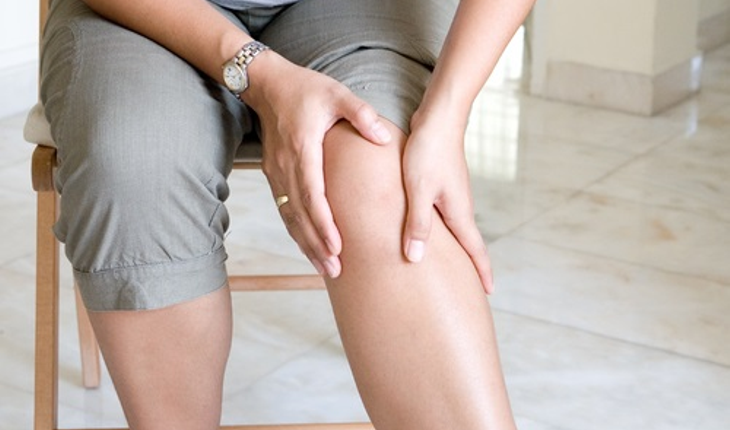 Back Pain (slipped disc, herniated disc, etc., sciatica)
Knee Pain (ACL Injuries, Knee Replacement)
Pain Management
Aging and Chronic Pain
Age may play a difference in how severely and for how long a person experiences chronic pain, according to a small, preliminary University of Florida Health study.
This could mean that older adults could be at risk for developing chronic pain and may benefit from taking anti-inflammatories soon after an injury or procedure, according to the researchers.
Older adults often have a certain level of chronic inflammation in their bodies. But UF researchers found that when they induced pain in older adults, proteins associated with inflammation increased more than they did in younger participants and stayed in the bodies of older adults longer. The researchers also found that anti-inflammatory cytokines, proteins that soothe inflammation, peaked later for older adults than younger adults. Their results were published in a previous issue of Experimental Gerontology.
"Older people go through painful procedures more often, and we wanted to research whether this accumulation of painful procedures or more acute pain episodes that older people encounter is bad," said Yenisel Cruz-Almeida, Ph.D., MSPH, an assistant professor in the UF College of Medicine's department of aging and geriatric research who also is affiliated with the UF Institute on Aging. "If you have enough of those in a shorter period of time, does this predispose you to have chronic pain?"
When older adults have this kind of elevated inflammatory response, they're more likely to have pain generated in the periphery of the body — their tissue and limbs outside of the spinal cord and brain, said the study's senior author, Joseph Riley, Ph.D., director of the pain clinical research unit in the UF Pain Research and Intervention Center of Excellence.
"If older adults are more likely to have these pain messages sent through the spinal cord to the brain, and the nervous system is being adapted to go through these changes, they may become more pain prone," said Riley, also a professor in the UF College of Dentistry's department of community dentistry and the UF College of Public Health and Health Professions' department of clinical and health psychology.
While the study does not establish whether accumulation of acute pain predisposes older adults to chronic pain, the researchers say their findings suggest this is a possibility, and it's the first step in pain research to further understand the relationship between pain and aging. The researchers said the study's sample size, though small, was more than adequate to demonstrate large differences between the older and younger adults they tested. The differences in inflammation within each group varied very little compared with the overall difference between the two groups, which suggests the populations they sampled were very different and there was little chance of sampling error, Riley said.
Pages: 1 2