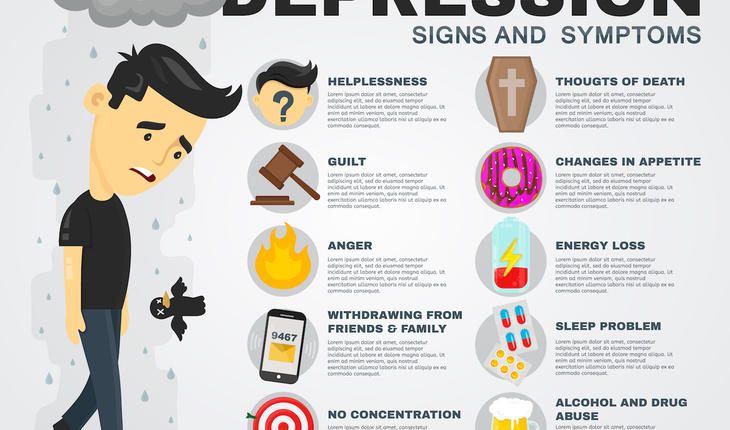 Mental & Emotional Health
Aligning Depression Treatment to Patients' Needs
Depression looks different in every person, making it a challenge to ensure that each receives the appropriate care. According to researchers at the University of Pennsylvania, many patients get treatment too intensive for their condition while others don't get enough.
A release from the university reports that by taking into account five predictive indicators, including severity of depression, hostility level, introversion, sleep problems, and unemployment status, Lorenzo Lorenzo-Luaces and Robert DeRubeis produced a statistical indexing tool that can help identify those most in need of an intensive treatment like cognitive behavioral therapy, or CBT. The researchers published their findings in March 2017 in the Journal of Affective Disorders.
The team found that, in terms of depression recovery rates approximately two years after treatment, those with worse prognoses, as indicated by their scores on the risk index, saw the strongest results from CBT. Those with better prognoses or fewer risk factors saw no differences between CBT and two less-intensive treatments.
The release quotes Lorenzo-Luaces, a sixth-year doctoral candidate in the Department of Psychology in the School of Arts & Sciences, as saying, "We're used to thinking that someone who meets the criteria for major depression needs the most intense treatment, but there is actually substantial variability in how people will do over time. A lot of people may not need a treatment for as long or as intensely as we seem to think, but a select group really seems to benefit from CBT."
To reach these conclusions, Lorenzo-Luaces and DeRubeis, the Samuel H. Preston Term Professor in the Social Sciences at Penn, looked closely at data from a study conducted by Dutch researchers Annemieke van Straten and Bea Tiemens, who also co-authored the new paper.
Participants in the Dutch study were randomly assigned to one of three treatment groups: treatment as usual, a lower-intensity option called brief treatment and the higher-intensity option of cognitive behavioral therapy. The researchers studied the effects of the treatments in 622 patients from seven of the 47 medical centers in the Netherlands that provide mental-health care.
For treatment as usual, intended as a strong comparison condition, a team of clinicians took what they knew about a patient and determined a care plan, considering factors like group versus individual therapy conducted in person or remotely, plus the number of sessions appropriate for the patient's needs. Brief therapy, or BT, which took place during five to seven sessions, aimed to help the patient develop his or her own competence and coping skills. The most intense, CBT, covered five "modules" during 11 to 15 sessions, including an introduction, education and assessment of cognition, challenges to and experiments regarding cognition and new behavior integration.
Pages: 1 2