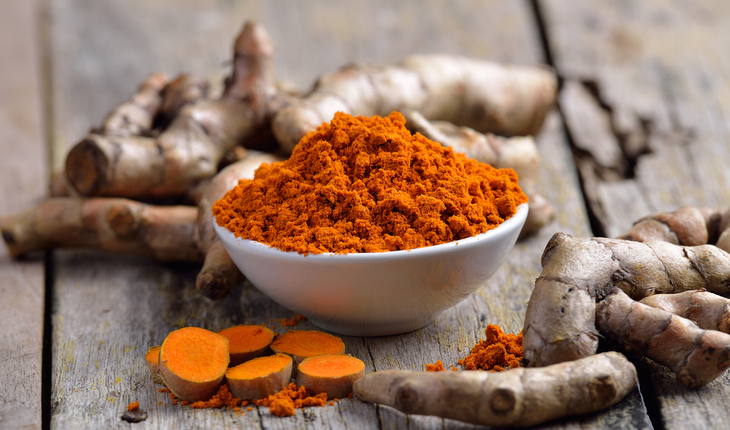 Alternative Health
Alternative Remedies for Inflammation: How Good Are They?
Editor's note: People who suffer musculoskeletal inflammatory conditions such as osteoarthritis, rheumatoid arthritis and tendinitis may try some alternative health treatments that have purported anti-inflammatory properties. But do these remedies actually work? Here, experts from the National Center for Complementary and Integrative Health weigh in on the evidence of how effective these treatments are – or aren't.
TURMERIC
Turmeric (seen in the illustration above) has a long history of use in Ayurvedic medicine for the treatment of inflammatory disorders. Curcumin, a chemical extracted from turmeric, is often used as a remedy for the treatment and prevention of inflammatory diseases. Preliminary findings from laboratory research suggest that curcumin may have anti-inflammatory properties, but in spite of its long history of use for inflammatory disorders, there is insufficient evidence to support the use of turmeric supplementation for these disorders.
The Evidence Base
The evidence base on efficacy of turmeric for inflammation consists of several laboratory studies and only a few clinical trials.
Efficacy
A 2015 review of laboratory, translational, and clinical data of curcumin for musculoskeletal disorders found that curcumin is an effective therapeutic agent for osteoarthritis.
A 2013 randomized controlled trial of 120 participants with primary knee osteoarthritis found that curcumin extract showed significant decrease of pain symptom and function compared to placebo.
A 2013 systematic review of plant food supplements with anti-inflammatory properties found that in spite of the long-term traditional use for inflammatory disorders, turmeric warrants further investigation.
Safety
Turmeric is considered safe for most adults, but high doses or long-term use may cause indigestion, nausea, or diarrhea.
BROMELAIN
Bromelain is a mixture of enzymes found in the pineapple plant. Bromelain is often used as a dietary supplement for nasal swelling and inflammation, osteoarthritis, cancer, poor digestion, and muscle soreness. In spite of its use, the exact mechanism of action remains poorly understood. There is some evidence that bromelain may be useful as adjunctive therapy to help improve acute nasal and sinus inflammation, but there is insufficient evidence as to whether bromelain has any beneficial effects on other inflammatory conditions.
The Evidence Base
The evidence base on efficacy of bromelain for inflammatory disorders consists of several studies and a systematic review.
Efficacy
A 2014 placebo-controlled trial of 34 patients evaluated the anti-inflammatory and pain-relieving effect of bromelain in the postoperative after extraction of impacted lower molars. The study found no statistically significant differences between the bromelain and placebo groups, but a trend toward less inflammation was observed in the bromelain group, compared to placebo.