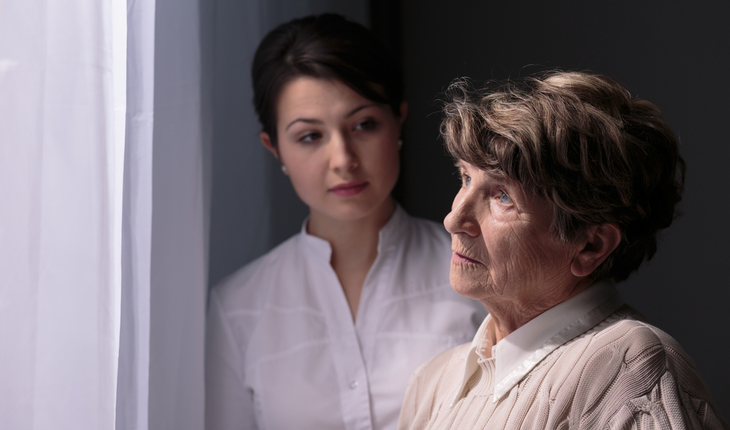 Alzheimer's Disease and other Dementias
Caregiving
Alzheimer's Association Survey Shows That Many Caregivers Are Going It Alone
Findings from an Alzheimer's Association survey released in June 2017 in conjunction with Alzheimer's & Brain Awareness Month show that while people overwhelmingly agree it often takes a village to provide care for someone living with Alzheimer's or another form of dementia (91 percent), far too many caregivers are doing it alone.
A release from the association notes that the survey found two out of three caregivers (64 percent) felt isolated or alone in their situation, and more than four in five caregivers (84 percent) would have liked more support with caregiving tasks, particularly from their family. The survey revealed the No. 1 reason people said they did not help with providing care for someone with Alzheimer's or another form of dementia was they felt as though another family member had already taken on the responsibility (74 percent), followed by their not living in the same area (62 percent).
The release quotes Ruth Drew, Director of Family and Information Services for the Alzheimer's Association, as saying, "There are currently 15 million Americans providing unpaid care for someone with Alzheimer's or dementia, and this survey shows that we must alleviate the weight on the shoulders of these individuals. It's a problem that's only going to get worse. As life expectancies get longer and the number of older Americans grows rapidly, so too will the number of individuals diagnosed with Alzheimer's and family members affected."
In fact, barring the development of a medical breakthrough, the number of Americans age 65 and older with Alzheimer's is expected to nearly triple by 2050, from 5.5 million to a projected 16 million. Today, someone in the United States develops Alzheimer's every 66 seconds; by 2050, this will hasten to every 33 seconds.
"Alarmingly, our research also shows that few people are planning for the devastating toll this disease may have on them and their families," Drew continued. "The burden of Alzheimer's on society is becoming crushing – and most families are unprepared." 
Few plan for caregiving costs and decisions
The survey found that people greatly fear becoming a burden to their families as they age, but they are not planning accordingly. For example, 70 percent of people fear being unable to care for themselves or to support themselves financially, but only 24 percent have planned financially for their families in preparation for any future caregiving needs. Moreover, 74 percent of people said they would prefer a paid caregiver, but only 15 percent have financially planned for one – an important consideration, since Alzheimer's is one of the costliest diseases affecting seniors.