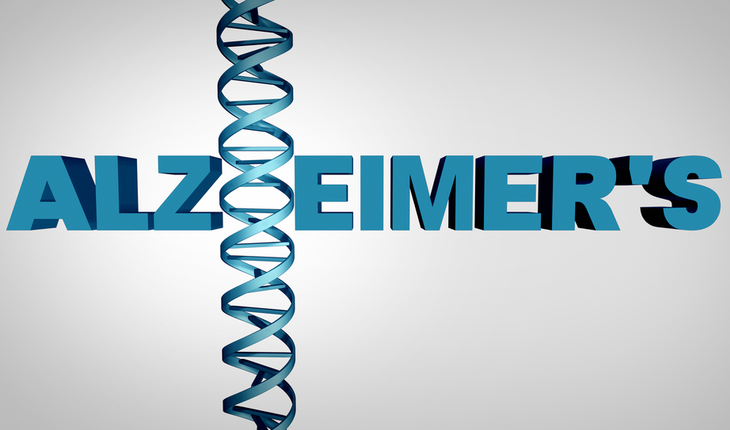 Alzheimer's Disease and other Dementias
Alzheimer's Disease Genetics Information Fact Sheet
Scientists believe that many factors influence when Alzheimer's disease begins and how it progresses. The more they study this devastating disease, the more they realize that genes play an important role. Research conducted and funded by the National Institute on Aging (NIA) at the National Institutes of Health (NIH) and others is advancing our understanding of Alzheimer's disease genetics.

The Genetics of Disease
Some diseases are caused by a genetic mutation, or permanent change in one or more specific genes. If a person inherits from a parent a genetic mutation that causes a certain disease, then he or she will usually get the disease. Sickle cell anemia, cystic fibrosis, and early-onset familial Alzheimer's disease are examples of inherited genetic disorders.
In other diseases, a genetic variant may occur. A single gene can have many variants. Sometimes, this difference in a gene can cause a disease directly. More often, a variant plays a role in increasing or decreasing a person's risk of developing a disease or condition. When a genetic variant increases disease risk but does not directly cause a disease, it is called a genetic risk factor.
Identifying genetic variants may help researchers find the most effective ways to treat or prevent diseases such as Alzheimer's in an individual. This approach, called precision medicine, takes into account individual variability in genes, environment, and lifestyle for each person.

Alzheimer's Disease Genetics
Alzheimer's disease is an irreversible, progressive brain disease. It is characterized by the development of amyloid plaques and neurofibrillary, or tau, tangles; the loss of connections between nerve cells (neurons) in the brain; and the death of these nerve cells. There are two types of Alzheimer's—early-onset and late-onset. Both types have a genetic component.

What Are DNA, Chromosomes, and Genes?
Genetic mutations in a cell can lead to abnormal proteins and, in turn, diseases such as early-onset Alzheimer's.
The nucleus of almost every human cell contains a "blueprint" that carries the instructions a cell needs to do its job. The blueprint is made up of DNA (deoxyribonucleic acid), which is present in long strands that would stretch to nearly 6 feet in length if attached end to end. The DNA is packed tightly together with proteins into compact structures called chromosomes. Normally, each cell has 46 chromosomes in 23 pairs, which are inherited equally from a person's biological parents. The DNA in nearly all cells of an individual is identical.
Each chromosome contains many thousands of segments, called genes. People inherit two copies of each gene from their parents, except for genes on the X and Y chromosomes, which, among other functions, determine a person's sex. The genes "instruct" the cell to make unique proteins that, in turn, dictate the types of cells made. Genes also direct almost every aspect of the cell's construction, operation, and repair.