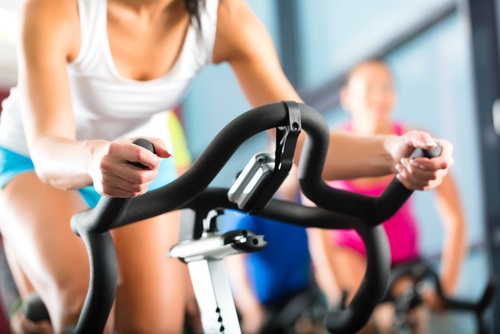 Exercise
An Action Plan for Getting and Staying Healthy
Get specific with them about actions you will want to take as well as rewards and consequences for taking or not taking them
Set up regular check-in times. This can be a text message, a periodic but regular encounter, or a phone call, whatever makes sense.
Review your progress and your goals and objectives honestly to track your performance, and modify your targets. Keep your goals ambitious but attainable.
Make Getting Healthy a Game. Sticking to your goals and resolutions isn't very fun, but technology can help make it fun.
Do your best to make getting healthy fun. You can turn your journey into a game and adorn your arms and body with wearable devices that help motivate, engage and prompt you to make better decisions.  Apply video game-thinking and game dynamics to engage yourself and change your behavior. The technology is available and has really evolved. You can turn any goal or objective you want into a game-like activity  that will become ever more desirable and highly addictive.  Gaming is now understood as a significant way to encourage people to adopt more healthy behavior. Two of the most powerful elements are competition and progressive reinforcement, where a player gets a challenge, meets that challenge and then receives an immediate reward for its accomplishment. Retained engagement is known to produce 90% improvements on start to finish challenges.
Take Action:
Here are a few apps you can try:
LifeTick is a goal-tracking app that asks you establish your core values, then follow the S.M.A.R.T (specific, measurable, assignable, realistic, time-specific) goal-setting method to create tasks or steps that are required to achieve your goal.
Habit List helps you track your "streaks" – how many times in a row you completed a habit, and will send you reminders to keep you on track.
Lift allows you to choose your goals and then select the type of coaching you require: advice, motivation, and/or prompting from the Lift community.
Pay Attention to Your Environment. It may be working against you.
Your environment greatly influences the decisions you make about your health. To the maximum extent possible, take a careful look around, and if necessary, change what you see, hear, smell, taste, and feel.  Choose to keep your personal space clean of the enticements that will destroy your ability to achieve your goals. Clean your kitchen and your will be 44 percent less likely to snack than if your kitchen is messy.  You will eat less if your kitchen is stocked with smaller vs. bigger plates (ideal is 8-10 inches in diameter).
Take Action:
Pay attention to how your environment can sabotage your goals and objectives. Don't set yourself up for failure by keeping potato chips in an easy-to-reach cabinet. Move them or get rid of them and place them on the forbidden list.   Look at your home and work settings with fresh eyes, and put away (or throw away) anything that you are to giving up.