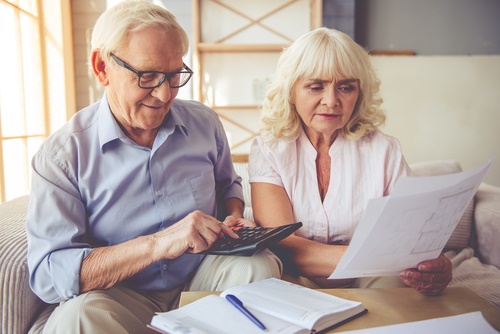 Are You Forgetting Something Essential for Retirement?
Most people have some kind of lifestyle vision for retirement. Unfortunately, without proper planning their dreams won't always become a reality as they enter the encore time of their lives, says Michael Bivona, a certified public accountant who retired almost 20 years ago.
"I had a simple plan: When I stopped working I planned on living on my 42-foot Chris Craft cruiser with my wife, Barbara, which was a very pleasant pastime during my busy working years," he says. "But, after a few weeks, as we tried to make our dream a reality we found that we were bored out of our minds.
"Pre-retirees and retirees are rightly concerned about whether they can afford retirement. But not having enough to do is another kind of deficit that is frequently overlooked until it's too late," says Bivona, author of the book "Retiring? Beware!! Don't Run Out of Money and Don't Become Bored" (www.michaelbivonabooks.com).
He offers possible avenues to explore for a fulfilling retirement.
Develop a social network with senior civic centers. Civic centers, which usually have a department dedicated to the betterment of the senior citizens who live in their areas, can be found in almost every municipality in the United States. These centers offer a wide range of activities. Additionally, the following online search, "Fun Activities for Senior Citizens," offers a nice list of activities and associated details that can be explored prior to retiring.
Try on a pair of dancing shoes. For some, the thought of dancing may elicit a strong sense of aversion, but you may want to try it anyway. The benefits include exercise, coordination and possibly enjoying a romantic hobby with your spouse or others. Dancing is a beautiful art form that gives participants something with which to challenge themselves, Bivona says. A goal-oriented mindset is a healthy one especially when approaching the encore years.
Make the most of your travels. Traveling is a common bucket list item for most retirees. Of course, it's going to cost you. That's why this is a subject that perfectly combines the two great concerns for retirement: money and purpose, both of which can be maximized with "research, research, research, Bivona says. You might even parlay traveling with another interest, such as your family history. You may learn about your roots at www.Ancestory.com, and then visit areas based on your research. Or, you may be more interested in stretching your dollar. There are many cost effective deals to be had by researching your heart's desire on the internet.

Pages: 1 2