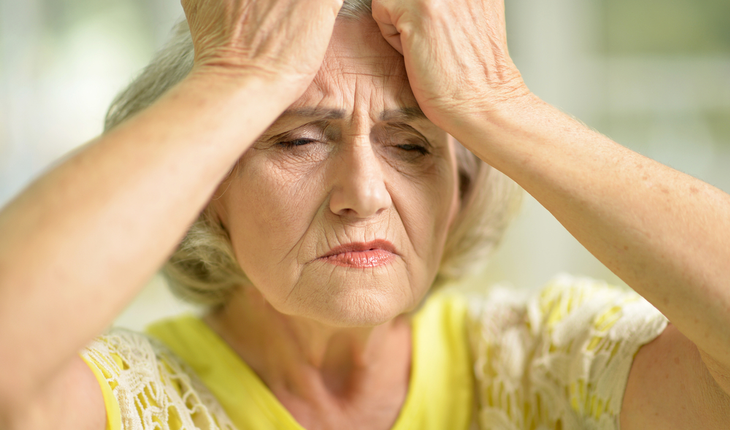 Mental & Emotional Health
Are You Totally Stressed Out? This Is What It Could Be Doing to Your Body!
You're trying to get the kids off to school, you can't find your cell phone, and you're sitting in traffic. Your hypothalamus, a tiny control tower in your brain, decides to send out the order: Send in the stress hormones! These stress hormones are the same ones that trigger your body's "fight or flight" response. Your heart races, your breath quickens, and your muscles ready for action. This response was designed to protect your body in an emergency by preparing you to react quickly. But when the stress response keeps firing, day after day, it could put your health at serious risk. Here's what stress can do to your body can do the body: 
Respiratory System
Stress can make you breathe harder. That's not a problem for most people, but for those with asthma or a lung disease such as emphysema, getting the oxygen you need to breathe easier can be difficult. And some studies show that an acute stress, such as the death of a loved one — can actually trigger asthma attacks, in which the airway between the nose and the lungs constricts. In addition, stress can cause the rapid breathing or hyperventilation that can bring on a panic attack in someone prone to panic attacks. Working with a psychologist to develop relaxation and breathing strategies can help.
Gastrointestinal
     Esophagus
When you're stressed, you may eat much more or much less than you usually do. If you eat more or different foods, or increase your use of alcohol or tobacco, you can experience heartburn or acid reflux. Stress or exhaustion can also increase the severity of heartburn pain.
   Stomach
When you're stressed, your brain becomes more alert to sensations in your stomach. Your stomach can react with "butterflies" or even nausea or pain. You may vomit if the stress is severe enough. And, if the stress becomes chronic, you may develop ulcers or severe stomach pain even without ulcers.
   Bowel
Stress can affect digestion, and what nutrients your intestines absorb. It can also affect how quickly food moves through your body. You may find that you have either diarrhea or constipation.
Female Reproductive System
   Menstruation
Stress may affect menstruation among adolescent girls and women in several ways. For example, high levels of stress may be associated with absent or irregular menstrual cycles, more painful periods and changes in the length of cycles.
   Premenstrual Syndrome (PMS)
Stress may make premenstrual symptoms worse or more difficult to cope with and pre-menses symptoms may be stressful for many women. These symptoms include cramping, fluid retention and bloating, negative mood (feeling irritable and "blue") and mood swings.
   Menopause