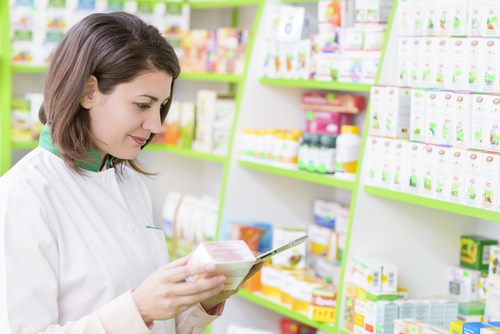 Are You Using an Unsafe Product?
Editor's note: It can be frustrating, and even dangerous, to run across a health product that either doesn't work or is downright hazardous. Here, the experts from the federal Food and Drug Administration (FDA) tell you how to report these products. You'll be doing a good deed for yourself, and, in all likelihood, for many other people as well:
Had an issue with a medicine, medical device, or food product and did not know who to notify? The FDAhas a consumer-friendly form for reporting adverse events and other serious safety problems with FDA-regulated products. The program that processes this information, and uses it to protect your health, is called MedWatch. And it needs your help.
By reporting to MedWatch your experience with, or suspicion of, a product problem, you could help identify an unknown risk and potentially trigger a variety of preventive and protecting actions—from changes to a warning label to sending out a safety message and to removal of the product from the market.
What Types of Products Should I Report On?
*Prescription and over-the-counter medications
*Nutrition products, including infant formulas, dietary supplements, and herbal remedies
*Cosmetics or make-up products
*Medical devices, from contact lenses and breast implants to blood glucose meters and pacemakers
*Biologics, such as human cells and tissues for transplantation
*Food, including beverages and ingredients added to foods
What Types of Problems Should Be Reported?
Consumers should report unexpected side effects, product quality problems, mistakes when using a product and other safety issues to MedWatch (www.fda.gov/Safety/MedWatch/default.htm).
"If it's serious to you, we need to know," notes Anna Fine, PharmD., M.S., director of FDA's Health Professional Liaison Program. She also points out that consumers are not expected to provide proof that the problem was caused by a particular product. Here are some examples of reportable issues:
Unexpected side effect – Acetaminophen is a non-prescription drug commonly used for pain or fever. Recently, MedWatch reports enabled FDA to learn and to notify consumers, health care professionals and patients that acetaminophen was associated with rare but serious skin reactions.
Medication error – It can be caused by various factors, including confusion between two products with similar brand or generic names and packaging; illegible handwriting on prescriptions; as well as similar product characteristics, such as the drug strength and how often the medicine should be used.
Therapeutic failures – If you notice that the product does not seem to work as well when you switch from one generic or brand product manufacturer to another, the MedWatch team wants to know about it.
Product quality problem – Ever noticed a device wasn't working properly? For example, your blood glucose meter did not provide an accurate reading? Report it to MedWatch.
Pages: 1 2