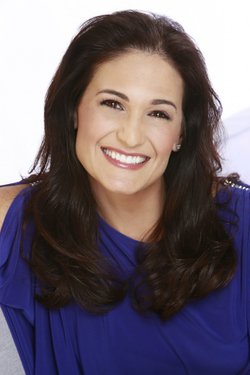 The Art of Having It All
By Christy Whitman
Many of us feel like the universe often holds a far bigger vision for us than we are capable of seeing for ourselves at any particular moment in time. As we get older, and experience life, we see that getting ahead requires that we embrace change and understand that we need to move toward it in a fluid way, not against it. It's very much like dancing.
It's not all about winning, or having lots of money, and or a fantastic career and wonderful family. Having it all is more about the feeling we carry with us in the privacy of our own hearts and minds.
In my book The Art of Having It All: A Woman's Guide to Unlimited Abundance, I offer up a modern strategy for women who want to have it all. I lay out a path forward that shows people how to feel thankful, hopeful, and healthy all at the same time, all the time.
The ideas I share can not only be used to chart a course to greater abundance and success, but to a deeper connection with yourself and an increased ability to enjoy all that you are and all that you have created and have yet to create. Here are some of the steps I recommend women take:
Define Your It and Your All"
The first step is to become profoundly connected to yourself. No two women have the same life experiences, the same perspectives, the same goals, preferences, beliefs or ideals and for this reason, no two women define having it all in exactly the same ways. Each and every one of us is a unique expression of the Divine or Higher Power or whatever you may believe. Despite what we may have been socialized to believe, we don't all want the same things.
Give yourself permission to envision what having it all means to you in each important area of your life. Let your imagination expand to create a vision of all that you desire to create physically, emotionally, socially, financially, and spiritually. Visualize a reality in which your desires manifest naturally and easily, and in which you experience all the joy, health, success, abundance and fulfillment that you desire.
Define the things that truly bring you happiness. Identify the conditions or experiences you have always wanted to create. Design your life to be amazing beyond your wildest imagination. What would it look like? How would it feel? Are you financially abundant and debt free? Is your body a certain size or weight? Do you feel more rewarded in your career? Are your relationships more intimate and satisfying?
Allow yourself to dream about what having it all means to you. Don't worry about how it will happen.
"Having it all simply means having access to all of yourself, in any moment you choose it, and in every aspect of life that is important to you."
Create From the Inside Out