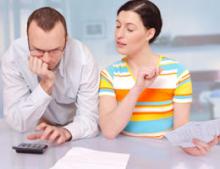 Wills & Estates
The Best Estate-Planning Tips
If you don't have a will, you are not alone. Half of Americans don't have a will, a living will, or financial and medical powers of attorney. Yet we know a will and other estate documents would ease our family's burdens if something happened to us.
So what's stopping you? What has stopped me is the process of rounding up information, choosing a lawyer when I don't know any, and not being sure how I want to distribute any assets I might leave (though chances are I will use up every penny if I live as long as my parents). Every day I delay making a will and designating a trusted family member or friend to make decisions is a risk I take that my wishes will not be carried out and my family will lose access to at least part of my estate.
Today, there are more reasons than ever to have a will on file: property transfers that could negatively impact an inheritance if the home is in foreclosure; providing for a significant other in same-sex relationships (or marriage) that may be contested; or setting up a trust for a disabled or incompetent son or daughter.
No matter what age you are, take these steps immediately: name someone to have power of attorney, be a health-care surrogate (medical power of attorney), and act as guardian for minor children; file a living will and authorize persons to have access to medical records and information, overriding HIPAA privacy agreements, in case you need emergency treatment.
If you are going through a separation or divorce, particularly if it is contentious, don't wait to create or redo your will so that if you die before your divorce is final, everything does not go to a spouse with whom you are at odds.
With so many Americans getting married two and three times or more, Thomas C. Walzer, Esq, of Walser Law Firm in Boca Raton, suggests updating your will after a second marriage – even better, designating estate settlement in a pre-nup – so it is clear to whom money and property will pass after your death. Specify what property or heirlooms children of the first (or each) marriage may expect to inherit to prevent ugly conflict in your absence.
Walser also points out how important it is for same-sex couples to get their wishes in writing without delay. Sometimes parents of a partner in a same-sex couple don't want to see family money or property inherited by their child's choice of a same-sex partner and will fight it.
Laws are different from state to state regarding same-sex marriage or union; designate what goes to whom and make sure your parter has power of attorney and is a health care surrogate (if desired).
Pages: 1 2