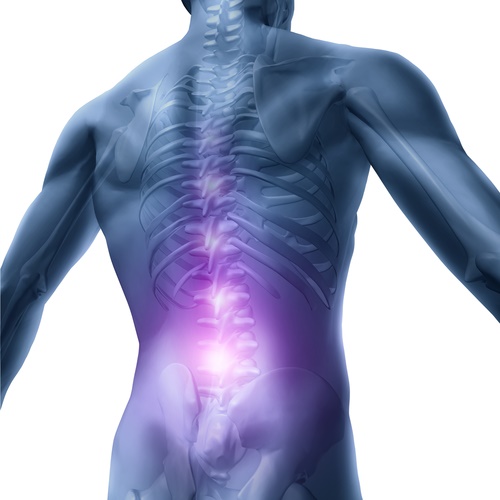 Back Pain
Best Ways to Fight Back Pain
For men, backache is undoubtedly one of the most common health problems: according to the Harvard Men's Health Watch, up to 90 percent will have a backache at some point.
Luckily, most flare-ups get better over time, often within a few weeks, the Harvard experts say. In the meantime, though, pain control is important because it helps you stay active. That in turn helps in your recovery.
For over-the-counter pain relievers, there are two choices: acetaminophen (including Tylenol) or nonsteroidal anti-inflammatory drugs (NSAIDs). Aleve and Advil are NSAIDs.
But men don't have to rely on pain relievers to recover from back pain and stop it from recurring. In an article in the Harvard Men's Health Watch, Dr. Jeffrey N. Katz, professor of medicine and surgery at Brigham and Women's Hospital and editor of the Harvard Special Health Report Low Back Pain: Healing Your Aching Back, offers some suggestions:
Soothe with cold or heat. In the first few days, when pain is most intense, Katz says, apply cold compresses for 15-minute periods. After a few days, switch to warm compresses to relax the affected muscles and enhance blood flow to the area. Katz says this is a simple step that can reduce reliance on pain relievers.
Stay as active as possible. In the Harvard Men's Health Watch article, Katz says that limited amounts of rest in a chair or bed can help when the pain is most intense. But overall, he emphasizes, he's better to keep up with daily activities.
Stretch and strengthen your back. Katz recommends exercising regularly, stretching and strengthening the muscles that support your spine. A physical therapist can offer individualized advice.
Learn to look after your back. Katz advises using "back-safe techniques" such as lifting heavy objects with your leg muscles, not your back. Avoid slouching while sitting.
If you need further pain relief, Katz recommends trying acetaminophen first. Although it's not as effective in fighting back pain as NSAIDs are, he says, it's easier on the stomach.
If acetaminophen doesn't help your backache within three to five days, don't continue taking it, Katz says in the Harvard Mens' Health Watch article.  He also said it's possible to try both at the same time. "They are often used in combination, because they don't appear to have additive side effects, while many people find that they have additive benefits," Katz said.
Editor's note: Before you begin taking any NSAIDs, even over-the-counter ones, check with your doctor. The FDA recently strengthened a warning it has about NSAIDs – that they can contribute to a heart attack or stroke. Read the update here.
The Harvard Men's Health Watch is available from Harvard Health Publications, the publishing division of Harvard Medical School, for $20 per year. Subscribe at www.health.harvard.edu/mens or by calling 877-649-9457 (toll-free).