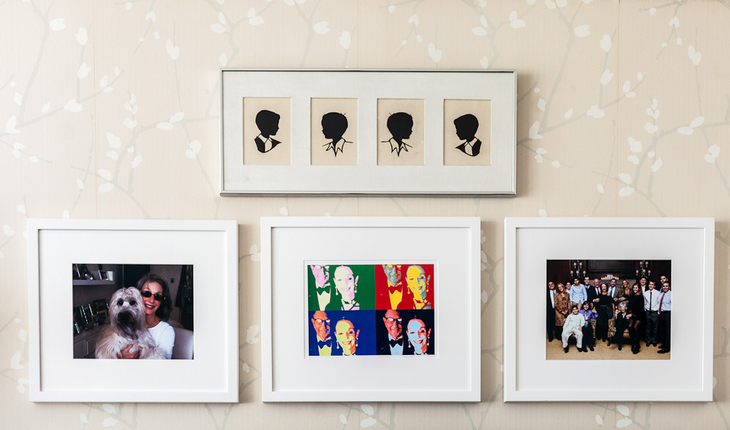 About My Grands
I was busily writing my blog when my phone rang. I only pick up when it is a member of our family. The call was from my daughter. I want to share our conversation, and then, I will go back to writing my Good Morning Story. Why? Because I think it may interest you, darlings.
Before I could say hello my daughter's excited voice said, "Mom, I just got the results of my DNA test from Ancestry.com. I am so excited to tell you that I am 25% Spanish- Portuguese! Hurry up and go on line to Ancestry and order kits for you and Papa! I know you will be excited too."
Well darlings, I did! Immediately. Why don't you?
Now to my story:
Last Saturday, at a birthday luncheon, the conversation, among us girls, turned to my blog. "How do you get your ideas for a story?" several friends asked.
"I have no rule of thumb." I answered. "It could be an 'experience.' I may 'see' something or someone that peeks my fancy. I 'listen' to conversations.'  A 'memory will flash into my mind. Reading material that I find fascinating and educational that I think you, darlings, would enjoy. So many things."
Today's event, the 'experience' of ordering my ancestry DNA kit, prompted me to think of my immediate family tree…  my Grands.
I am quite certain your curiosity is aroused when you read stories that I am the grandmother of twenty-two grandchildren, who call me Honey. We are adding another one in June because of marriage. I imagine some of you are asking yourself, "I wonder how many children she had that produced so many Grandchildren?"
My husband, Shelly, and I have four children between us (we were both widowed) bringing the total to twenty-two now that that four of the children are married.
As many of you know, I call my grandchildren, my "Grands" and grand they are! There are girls and boys ranging in age from twelve to thirty.
Here are some of their facts:
They are animal lovers. As of last count, between them, there are fourteen dogs, three cats, two turtles — gifted by yours truly that are now as large as Galapagos Island turtles — many goldfish, one parakeet and a Panama Parrott.
Several of the Grands are exceptional athletes and musicians;  thanks to their dedicated parents who feel athletics and music play an important role in their children's development.
Education is taken seriously in each household. They older Grands are  college graduates; many have lived abroad during their studies and for the most part they all attended public schools.
The Grands live in seven states across America: Illinois, New York. Indiana. Texas. California. Oregon, and Arizona.
Family is their strongest value. Brothers and sisters are best friends. All of the Grands have at least three siblings. The largest of the families has eight children.
Each extended family is very important. There is no friction between our families.
All of the Grands are well traveled. They have all traveled abroad with their parents and lived abroad as part of either a high school or college program.
Except for a few every boy and girl has had their Bar or Bat Mitzvah.
They have dedicated parents.
They have an exceptional set of values.
They are a loving group of children. The family motto in all four households is: family first.
I know the above sounds very Pollyanna. So I will add this to the mix. I am not referring to the individual problems every household encounters in raising children. Mine is no exception.
A short bio on each of our Grands
Rob: Age 27.  A New York University graduates. He is a world traveler and lived abroad. He is a producer, director, and the owner of his own company. He lives in Highland Park, Illinois. He is married to Noel.
Scott: Age 30. An Indiana college graduate; the school of business. He resides in Austin, Texas. He owns his own business and works for Oracle. Traveler. He is getting married in June to Katie.
Logan: Age 28. Graduated Indiana University, the school of business. He is a banker. He is married to Annie who has eleven siblings! They live in Indiana.
David: Age 25. Graduated USC; The University of Southern California. He is attending Grad School in New York; studying commercial design. World traveler.
Skylar: Age 20. She is a star athlete with full scholarship at her University. She is her team's softball pitcher majoring in business with her minor in Spanish.
Samantha: Age 25. Graduated Boston University. Studying nursing. Is in love! Traveler.
Michelle: Graduated Northwestern University. Lived in Israel for one year, teaching English. She is a teacher in the States. She is married and a traveler.
Joe: Age 22. Graduating college in Oregon next month. Just accepted to the Master' Program at The London School of Economics. Studied one year at Haifa University in Israel. World traveler. Musician.
Samantha: Age 17. Studied last year in Beijing, China. She is a violinist, world traveler and speaks Chinese.
Dee Dee: Graduated Indiana University. Traveler. Runs the Insurance division of her father's company.
Golan: Graduated from Indiana University; the school of business. He is married to Amanda and has two little girls. Traveler. Runs his father's company alongside his father.
Avi: College Graduate. Owns his own lighting company. Is getting married this July.
Michael: Age 17. Graduating high school this May. He is the star center on his football team, a star student, and will attend the University of San Diego this fall, studying to be a doctor. Traveler.
Jack: Age 15. Star gymnast. His squad won the Western Championship in Honolulu. A junior in high school.
Lois: Freshman in high school. She is a world traveler. She is a violinist; singer, and dramatic actress.
Jack: Age 18. He is a college freshman at his university in Oregon. He is a star wrestler, a world traveler and violinist.
Jonathan: Age 17. He is ranked third in the state of Illinois as a hockey goalie. Traveler.
Joshua: Age 13. He is our youngest grandchild. He will celebrate his Bar Mitzvah this Mother's Day! He is a traveler and a fisherman!
Now you know my Grands!
I am Honey to all and I love them dearly. I know that they love me as much. It matters not that we are a blended family, what matters is this: We love one another.  I consider this a blessing.
Susan "Honey" Good is the founder of HoneyGood.com where this blog originally appeared. The site is a collection of lessons learned, life advice and insights from not only her, but from a fantastic group of contributing writers, each adding their own spice to the recipe. Honey Good.com representing "a family tree of women" — wives, mothers, daughters, granddaughters, mothers-in-law, daughters-in-law, sisters, aunts, cousins and girlfriends — coming together to talk about what makes them tick as well as what they have in common. Honey Good discusses life experiences with wisdom, humor and intellect, enabling all to attain a "Honey Good Style of Life."