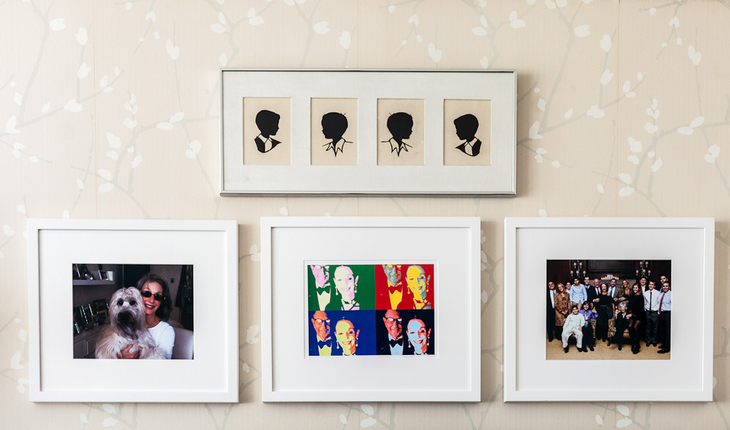 About My Grands
I was busily writing my blog when my phone rang. I only pick up when it is a member of our family. The call was from my daughter. I want to share our conversation, and then, I will go back to writing my Good Morning Story. Why? Because I think it may interest you, darlings.
Before I could say hello my daughter's excited voice said, "Mom, I just got the results of my DNA test from Ancestry.com. I am so excited to tell you that I am 25% Spanish- Portuguese! Hurry up and go on line to Ancestry and order kits for you and Papa! I know you will be excited too."
Well darlings, I did! Immediately. Why don't you?
Now to my story:
Last Saturday, at a birthday luncheon, the conversation, among us girls, turned to my blog. "How do you get your ideas for a story?" several friends asked.
"I have no rule of thumb." I answered. "It could be an 'experience.' I may 'see' something or someone that peeks my fancy. I 'listen' to conversations.'  A 'memory will flash into my mind. Reading material that I find fascinating and educational that I think you, darlings, would enjoy. So many things."
Today's event, the 'experience' of ordering my ancestry DNA kit, prompted me to think of my immediate family tree…  my Grands.
I am quite certain your curiosity is aroused when you read stories that I am the grandmother of twenty-two grandchildren, who call me Honey. We are adding another one in June because of marriage. I imagine some of you are asking yourself, "I wonder how many children she had that produced so many Grandchildren?"
My husband, Shelly, and I have four children between us (we were both widowed) bringing the total to twenty-two now that that four of the children are married.
As many of you know, I call my grandchildren, my "Grands" and grand they are! There are girls and boys ranging in age from twelve to thirty.
Here are some of their facts:
They are animal lovers. As of last count, between them, there are fourteen dogs, three cats, two turtles — gifted by yours truly that are now as large as Galapagos Island turtles — many goldfish, one parakeet and a Panama Parrott.
Several of the Grands are exceptional athletes and musicians;  thanks to their dedicated parents who feel athletics and music play an important role in their children's development.
Education is taken seriously in each household. They older Grands are  college graduates; many have lived abroad during their studies and for the most part they all attended public schools.
The Grands live in seven states across America: Illinois, New York. Indiana. Texas. California. Oregon, and Arizona.
Family is their strongest value. Brothers and sisters are best friends. All of the Grands have at least three siblings. The largest of the families has eight children.
Each extended family is very important. There is no friction between our families.