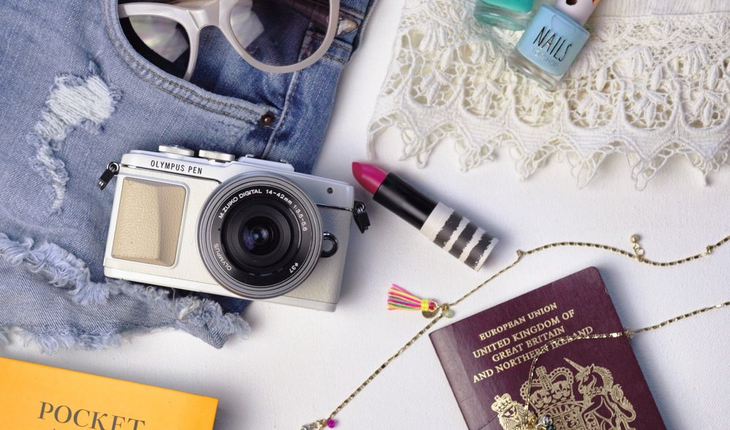 Airports Can Be Worse Than Your Worst Nightmare
My husband, Shelly, and I are world travelers. I have been privileged to travel with my sidekick all over the world, experiencing one adventure after another.
We have flown into more airports than I can count.  We have millions of flyer miles, and though we have had to zig and zag through airports, I would never expect the following words would come out of my mouth…
"I have never lived through more God-awful, atrocious, unacceptable, negligent and non-stop woeful problems than I encountered in the last two weeks in airports in Europe and the United States."
Our trials and tribulations were caused by several factors. Bad weather led to late flights. Understaffed airports led to long lines that caused a ripple effect that was compounded by the bad weather. Untrained and irresponsible personnel are given jobs they are not equipped to handle. And last, but far from least, few working at the airport seem to care about the travelers. All of these elements caused multiple unplanned upsets that created a snowball effect.
At any age, and especially at our age, many travelers would cave under the pressure we endured. I know we saved ourselves from committing Hara Kiri because of our experience maneuvering through airports and our personalities. We grin; we bear whatever comes our way and always quip to one another, "It could be worse."
The problems started in our home in Rancho Mirage as we excitedly prepared to leave for France and England. Our problems continued in the Palm Springs airport where all of our flights had to be changed and then we had a few unexpected events on the flight to Chicago. (You can read my story 'How to adapt and thrive.') Once our problems started they never stopped.
THE STORY
We arrived at O'Hare airport in a down pour from Palm Springs. All of the flights were held up due to the weather. We finally boarded, an hour late, our British Air flight for London's Heathrow airport. We knew from experience we might be in trouble making our connection into the Nice airport, so before boarding, Shelly spoke to an attendant in the club lounge. She agreed. Her opinion was to book us on 'two flights' into Nice, leaving an hour apart. She felt we might make the first flight and would definitely make the later flight. She warned us if we missed both flights that the next flight would be nine hours later getting us into Nice after midnight. So dear readers, we had two sets of tickets connecting at different times.
Arriving at Heathrow we made a mad dash to get our boarding passes to go through security. We handed the agent the two sets of different tickets, Shelly stressing to him we wanted boarding passes for the later flight. He prepared the paperwork putting us, we assumed, on that later flight. He told us to hurry; there were long lines at security and our gate was a long distance away. We cleared security, raced to our gate to make the Nice flight, hurriedly handed our boarding passes to the gate agent who looked us and said, "Your passes are for the flight that just left."
"That's impossible," Shelly said.
"We cannot put you on the next flight unless you go back to British Air and have your boarding passes changed," said the gate agent. "And by the way, you have to fly with your luggage which will never make the flight. So don't bother rushing for new boarding passes because the next flight is at 9:00 pm." It was noon.
"OMG," We said in unison. That untrained agent at British Air gave us boarding passes for the first flight rather than the second!
Shelly was beside himself. He was so aggravated. I forced myself to stay calm, so I could calm him.
We sat in the British Air lounge for nine hours waiting for the last Nice flight.
It really was our fault. Shelly always checks our tickets. In this case, we were so hassled by time that he put his trust in the agent, something he never does.
Fortunately, I had the common sense to email our travel agent to cancel our early afternoon pick-up at the Nice airport and she rescheduled a driver for midnight. When we arrived our driver was one of the few in the Nice airport. There were no taxis. We would have been stranded!
We had a lovely time in Nice, Shelly's business meeting was a success and our flight back to the dreaded Heathrow was lovely.
Arriving at Heathrow, we entered the fast track lane so we could quickly clear customs, meet our driver outside of customs and begin enjoying London for the next five days.
No such luck.  Unfortunately, the fast track line became 'a long walk to China' for over 500 passengers, two of them being yours truly. There were two agents to clear all of these passengers through passport control! We were in line for two hours! Everyone was complaining. People had connections they were sure to miss; we had a driver standing on his feet for two hours with a sign that said, 'Good.' It was bedlam! Shelly and I made the most of it talking to some interesting travelers. But it was not a picnic. This is airport travel today, dear readers.
Five days later we were back at Heathrow, fearful of what may lie ahead. Our experience was fine. Our return flight over the pond was uneventful.
Landing in Phoenix, Arizona we went through Global Entry and hurried to get our luggage because we had to go through customs, drop off our luggage at American Airlines, go through security and find our gate to board for Palm Springs and home.
As we waited for our baggage, a security officer with a dog approached me. The dog started sniffing me.
I smiled and said, "I am not carrying drugs!"
The officer said, "I am not with Drug Enforcement. I am with the Agricultural Department and my dog is smelling food. You are not allowed to bring in any food or plants from a foreign country. What did you bring in from London? Plants or foods?"
I replied, "I have no food. I have no plants. I was served food on our flight. That must be the scent he is picking up."
He gave me a paper with a number. We went to customs and were told, "You have to go to Agricultural Control and have all your luggage and clothes and handbag checked."
I repeated to the custom control officer,  "I have no plants or food. We have a connection to make!"
They could have cared less. We paraded ourselves to Agricultural Control. All of our luggage was checked. They found nothing. Time was running short.
We went back after the search and cleared customs, left our baggage at American Airlines and proceeded to go through airport security! Again, I was stopped.
My carry-on was pulled. They thought I had a gun! Can you imagine? They took my jewelry case and ran it through the x-ray machine again and the machine happened to get stuck. We were frantic we would miss our flight home. Finally, the little bag came through.
The woman who checked my carry on showed Shelly and me the picture of why they suspected a gun. My jewelry from travel had slid around and the way it was laying in the case looked just like the shape of a gun!
I'd had it! I was frazzled and not dazzled by any stretch of the imagination.  I was ready to cry. This time, Shelly came to my aid.
"Just relax and take a deep breath," he pleaded.
I tried, I really tried.
We made our flight by the skin of our teeth. It was pleasant enough. Landed in Palm Springs, collected our luggage and grabbed a taxi for home. Had our ordeal end? No!
A few blocks out of the airport my phone rang. It was my mother's caregiver telling me my mom was taken to the hospital in an ambulance.
Dear readers, it is about 48 hours later. We are fine. My mother is out of the hospital.
Gratefully, there is a tendency to forget the bad and remember the good. Our stay in Nice and London was perfect. We will remember the positive part of our experience. Will we travel soon? Of course. And we are going to continue to take a big bite out of life as long as we can!  And, I might add… with humor and style.
Have a story worse than mine? Do tell! Hopefully, we can share a laugh… in hindsight, of course! I would so love to hear from you either in the comments below or on Facebook, Twitter and Instagram.
Susan "Honey" Good is the founder of HoneyGood.com where this blog originally appeared. The site is a collection of lessons learned, life advice and insights from not only her, but from a fantastic group of contributing writers, each adding their own spice to the recipe. Honey Good.com representing "a family tree of women" — wives, mothers, daughters, granddaughters, mothers-in-law, daughters-in-law, sisters, aunts, cousins and girlfriends — coming together to talk about what makes them tick as well as what they have in common. Honey Good discusses life experiences with wisdom, humor and intellect, enabling all to attain a "Honey Good Style of Life."