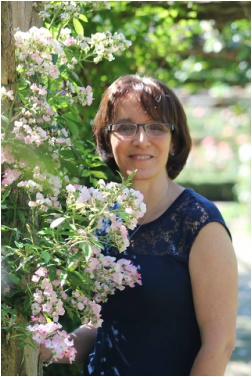 How Do You Like It There?
As I sit on my balcony on this quiet morning, I cannot believe it has been over a month since we packed up the car and left our life in Queens, New York to begin this new chapter in Suwanee, Georgia.  My neighbor's patio door swings open, and out comes their toddler, dancing and waving at me. I smile, thinking about how just a year ago I was welcoming the children of Ms. Cathy's nursery class to school. Here I am now, at home, watching my little friend sing.
It's nice to have a little noise; too much quiet time makes me feel homesick. I'm thankful ​for telephones, facetime, texts, emails, cards, notes and social media. I can contact all my friends back home, and I hear from many of them. That always makes me smile.
​The problem is that sooner or later everyone asks the question, "So how do you like it there?" I've tried to answer in a totally positive way. I try to post positive photos on social media. One of my favorites was the day I found the patio furniture I'd dreamed of. I was so happy to decorate this beautiful outdoor space with flowers and flags you can change for seasons and holidays.
Between us, do you think it would be OK if told everyone that the very patio I love got me my first complaint to the community office?  As I was watering the plants, I was in such cloud nine bliss I did not realize the balcony below was receiving showers that were running through the holes of the bottom of my pots.  OUCH!  Not a good welcome to the neighborhood start!    I never met the people downstairs, have no idea what they look like or know anything about their life.   So much for making a good first impression!
​So tell me, is it OK to put the not-so-good thoughts on social media–or just make them think I like it every day? Is it OK for me to post to my church family that I miss them and that I am having a real hard time getting used to mass here?  Can I, the non-driver, admit that I miss being able to walk four blocks to the avenue and get whatever I needed all by myself.  During my walks here I noticed unless you have a dog or are wearing workout clothes you look strange!  Is it OK to admit life sure is different here?
​Well, Donna! The reality is you are not in Queens anymore!  I need to begin the hard task of reprogramming my life.  I will never replace all the wonderful people I left, and I shouldn't try. Knowing that we have a permanent, irreplaceable connection will make our visits even more special.
​​Lessons come when we need them, and I see a quote in Oprah Winfrey's magazine that says new challenges have the power to knock us to our knees if we let them.  What's worse than the challenge is the fear we won't withstand it.
Pages: 1 2