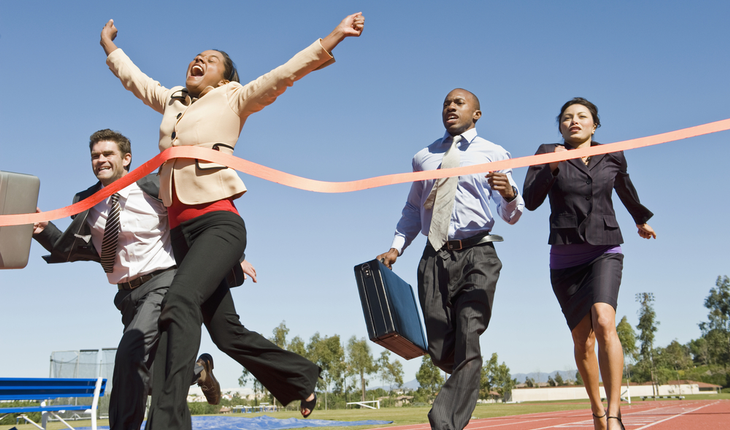 How Not to Fail: Examine Your Motives
To achieve a goal you need to master the steps that take you to the finish line. More importantly, you need to know why reaching this goal is so important to you, and who will benefit. Is your desire based on what you are able to do, or is it a substitute for a deeper need?
For example, you feel at home wherever you go in the world so you decide it would be fun to travel for a living. But if the day-to-day business of travel is not what you enjoy doing travel is not your passion, it's a hobby, what you do for personal reasons, not to serve others who share your love of travel.
However, the desire to move around indicates you want more freedom in your work. Ask yourself if you are ready for the responsibility that goes with greater autonomy. Are you self-disciplined, can you structure your time without supervision? Do you prefer to make decisions on your own, rather than wait for direction? Can you tolerate the anxiety that goes with the unknown? If your answer is yes, set a goal that gives you room to exercise judgment: a leadership or entrepreneurial role.
As another example of passion versus a hobby, your idea of heaven is curling up with a good book for hours on end. But if you cannot write everyday, facing a blank page with courage and determination, reading is what you do for pleasure not for profit. Passion gives you both: it fills your emotional and financial needs and the needs of those who benefit from what you do. You succeed because there is a match between yourself and the customers, clients and employers who pay for your talent with data, people or things. Not only that, the right work makes you grow as a person.
Humility
In addition to emotional and financial rewards, the work that will bring you the most satisfaction transforms you into a more effective individual as you do it. Often the work is so challenging, you wish you could leave for a less demanding job, but you don't. Like the times when you wonder why you had children. You love them so you hang in there and your ability to love grows in the process.
Admitting when you need help attracts the right information, a book, seminar or an expert who can show you how to improve. The willingness to drop what you are doing that is not working is a sign of intelligence. Often the problem is unrealistic expectations. When setbacks occur, see them as opportunities to slow down and think. Then you can review and reset priorities.
Integrity
It's been said that integrity is doing the right thing when no one is looking. As the English poet, John Milton said, virtue unchosen is not virtue. Only by experiencing the consequences of our darker motives and then rejecting them do we become truly virtuous. Otherwise, we are one person in public and another in private, projecting what we do not like about ourselves onto others. Trust is such a major deprivation in the world one person whose words and deeds are consistent shines as a beacon of hope.