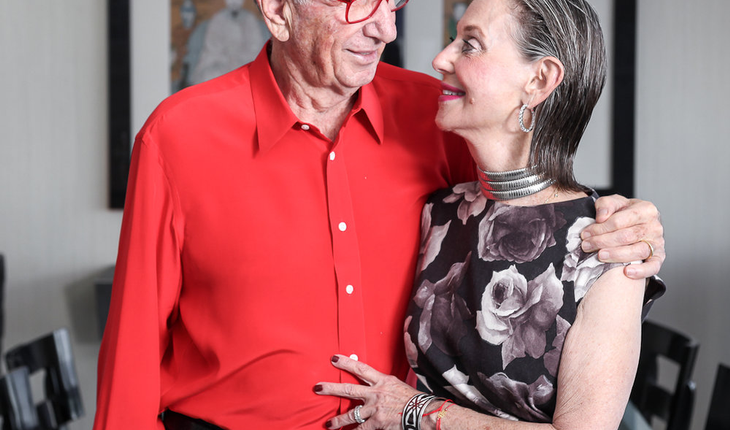 I Don't Like the Word "Retire"
I've thought long and hard about the word retire and I am very conflicted. I can't stand the meaning of the word. It is hard for me to endure saying the word. And yet I must force myself into reality.  My husband, Shelly, and I are in that phase of our lives.  
Retire is a word that scares me because it means growing old. It forces me to face the fact that unpleasant things are going to happen—and I don't want to go there, for 100 reasons that would take me hours to explain. I have confronted my conflict in the only way I know how: The word retire has no place in my life, and that means it has no place in Shelly's life either.  
I make certain that Shelly and I always have something exciting going on or something to look forward to experiencing. I am more often the instigator. My inner ultimate concierge, always aiming to please, says, "Let's do it!" 
I must point out that Shelly is no shrinking violet—by any stretch of the imagination. In fact, he's quite the opposite. Just a few days ago he told me that he's thinking of traveling to Quito, Ecuador for a United Nations meeting. He's an NGO member. I immediately asked "when are we leaving?" He says "October." I say, "I can't wait."
I already feel my blood rushing as I imagine the interesting people we may meet. I feel uplifted. My consciousness is free—for the moment–of the negative pangs I feel when I think of the word retire, which in my mind means to stop. 
So for now, nothing is dull in the Good home. That is because we are continually finding ways to enrich our lives with vitality and zest. 
This week we are looking forward to a brand new experience. I say this while beaming… it really does top the cake as unique. In my wildest dreams, I never imagined that Shelly would officiate at a commitment marriage, a ceremony that marks the union of two people without a license or laws to bind their union. Our beloved daughter-in-law Jami, a widow, and her love Dale, have asked Shelly to officiate a their commitment ceremony. Shelly performing the role of a Rabbi! 
OMG I ask myself, smiling and thinking "what next?" And I know in my heart, thanks to our commitment to do everything but retire, "a lot more things."  
We are off at the crack of dawn, to catch our flight to Garden City, Idaho, a tiny community up in the mountains outside of Boise. Shelly, having never performed a marriage ceremony, asked me to help him prepare his thoughts. We sit down as a team and craft his remarks for the ceremony. He's excited and we're joyfully looking forward to sharing the commitment ceremony experience with family and friends—and soaking in the hot springs close to their home, another first for us.