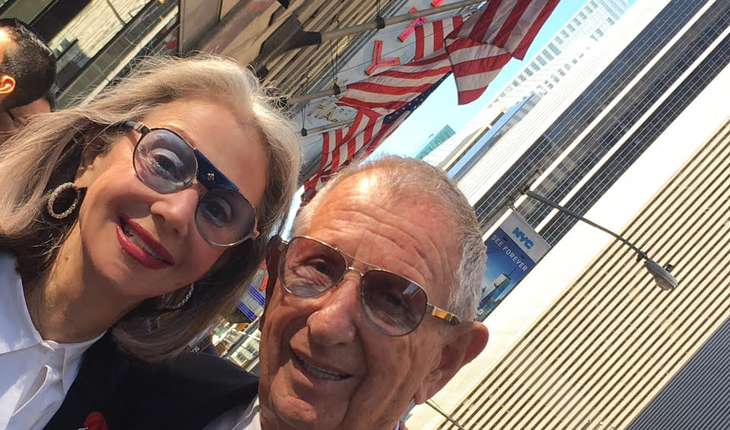 On My Birthday, I was "Pretty Woman"
"When we give, we get."
You all know the saying, "Man plans and God laughs." Without a doubt, the last few days of my life involved give and take, organizing skills, a lot of frazzle and dazzle and…magic.
I love my birthday for many reasons. I love the month of May, my birth month. I love that May 17 is my special day. I love celebrations and I love surprises. I love opening gifts and love writing thank you notes. I just love my birthday.
This year, my birthday had magical and totally unexpected surprises. But, before I tell you about my few days in New York, I want to explain why I feel so blessed to be born in the month of May.
I watch with joy as my world become a garden, and truth be told, next to my family there is nothing I love more than nature. I watch with joy the popping up of May flowers, new blades of lovely green grass, little green leaves sprouting on gigantic trees limbs and Evergreens turning greener. I love the soft wind blowing through my hair, watching the boats fill the harbor outside my windows, tossing off my winter clothes of gray, navy and black and transforming myself into whites and florals. I love walking the tree lined streets with Orchid looking in the shop windows and listening to church bells ring at noon. I love the rain drenching the soil and washing away the cold. My sign is Taurus. I am earth. I love the month of May and I am grateful it is my month because the world once again 'springs' alive. As I have mentioned several times in my musings, 80% of what makes each woman beautiful is her inner thoughts, not her outer beauty.
And now for some the unexpected magic and surprises.
This year's birthday plan was to remain in Chicago and celebrate with our Chicago family. It was not to be because our grandson David Good was graduating with a Master's Degree in Communication Design from Pratt University of Arts in New York on my special day, my birthday! At the last minute David texted to say he was able to get 4 tickets and he wanted us to share his graduation with him.
My ultimate concierge and I decided we would go. Our daughter-in-law whom we adore, Jami, was flying in from Garden Valley, Idaho. David's father had passed away.
These were my immediate inner thoughts.
Did I want to share my birthday? Of course.
Did I want to leave our Chicago family, my daughter, my mother, my grands, my brother? Not really, was my first thought.
Did I want to leave Orchid, still ill and trust others to provide her with the right diet plus 8 pills a day, some with food, some given an hour after food, some 12 hours apart? No way. was my first thought.
We decided we would go. My next thought was this: No one knows what tomorrow will bring. I am my own Chief Executive Officer and I will leave Chicago for New York knowing Orchid will be safe.