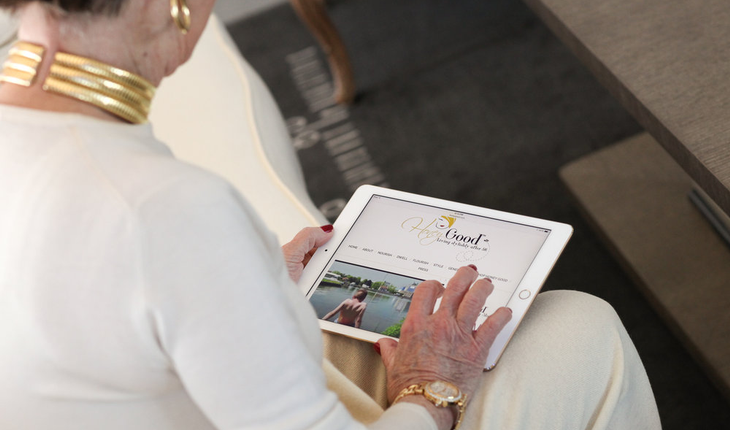 Stress Can Be Good for Us
I saw a psychologist, who is now a close girlfriend, and she taught me to see all of life's situations as grey. This has helped me in making decisions when situations are not up to par.
I exercised and ate healthy. This gave me lifestyle positivity. Three times a day I fed myself positive thoughts through nutrition.
I was fortunate (and still am) to have a very tight relationship with my ultimate concierge. No secrets in our marriage, so I was able to unburden my red stress.
I started writing in a journal and HoneyGood.com was born, a 100% very green stress. I had new relevancy and was no longer constantly thinking about the word, cancer.
I reached out to my children, grands, my mom and close girlfriends for help.
My illness changed my outlook on life. I began to do things my way, creating very green stress. When you have suffered a frightening illness your priorities change.
I began wearing my red kabbalah string on my left wrist, closest to my heart to ward off all evil. I still feel like my red string protects me.
My final thought: We will all have to 'accept' some serious realities in our lives, whatever the circumstances. Ask yourself, what did you learn or gain?
This will help to turn negative red stress into positive green stress.
Susan "Honey" Good is the founder of HoneyGood.com where this blog originally appeared. The site is a collection of lessons learned, life advice and insights from not only her, but from a fantastic group of contributing writers, each adding their own spice to the recipe. Honey Good.com representing "a family tree of women" — wives, mothers, daughters, granddaughters, mothers-in-law, daughters-in-law, sisters, aunts, cousins and girlfriends — coming together to talk about what makes them tick as well as what they have in common. Honey Good discusses life experiences with wisdom, humor and intellect, enabling all to attain a "Honey Good Style of Life."
Pages: 1 2