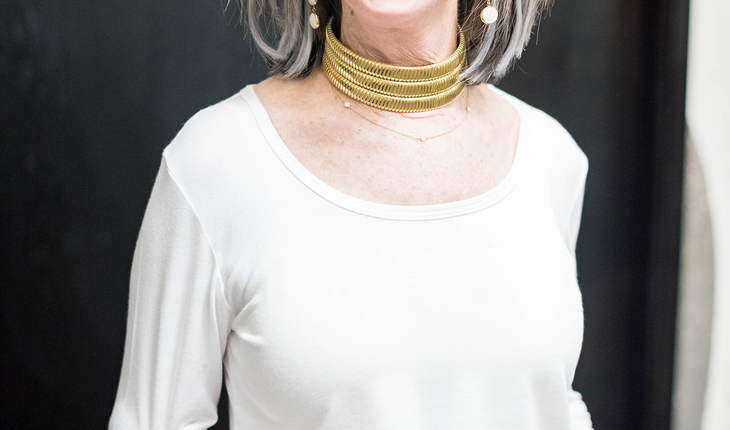 The Art of Conversation
Have you had time to consider reconnecting with a friend you have not seen or spoken to in years? Here is my story:
A new relationship begins when one person is encouraged to enter into 'conversation.' Conversation is an art. Though I do not profess to be artful, I realized when I was quite young that I really enjoyed initiating conversations.
I also came to the conclusion that it was more important to be an interested listener. I realized that if a new relationship got legs, I would have plenty of time to be interesting!
I am reminded of one of my unexpected conversations that took place more than 40 years ago when my late husband, Michael, and I were newlyweds looking for our first apartment.
I laid eyes on a beautiful two-story building, Elizabeth Manor. I adored the name, as well. I had no doubt I wanted to live in the building, but in my wildest dreams I never imagined I would have an ongoing 40-year conversation… that all started with a conversation.
The real estate agent turned the key and we walked into the most charming two bedroom and two-bathroom furnished apartment with a balcony. I began a conversation with the agent, "Please tell me the story of who lived in this apartment previously."
With a somewhat startled look she said, "How did you know it has a story?"
"You don't often see two apartments combined," I replied.
She continued, "Well you are right! A wealthy divorcee and her three sons lived in these side-by-side apartments while she was going through her divorce. Notice the opening in the living room wall, the size of a doorway? Her sons lived in the other apartment."
The agent went on to tell us, "If you move into one of the apartments, the management will put up two doors for privacy and sound."
I fell in love with 'her side' and within a week Michael and I moved into Elizabeth Manor. Two doors were installed and life was good.
Three months later, two unexpected and fabulous events occurred – I found out I was pregnant with my first child, Jennifer, and new neighbors moved into the adjoining apartment.
…And that is when a 40 plus year conversation began.
Of course I wanted to know who moved in, so early one morning I opened my door, holding two cups of freshly brewed coffee, and knocked on the door.
A girl my age with a big smile on her face opened the door. I was shocked and happy to see someone my age. I smiled back and handed her a cup of coffee with a warm, "Hello!" She invited me in and, darlings, the conversation began.
"Hi," I said cheerfully. "My name is Susan. I am so glad I knocked."
"Hi! My name is Judy," she replied. "I'm so glad you did, too!"
"You have a southern accent," I said. "Where are you from?"
"I am from Atlanta," she said. "Where are you from?"
"I am from a small town in Illinois, Kankakee by the Sea," I answered.