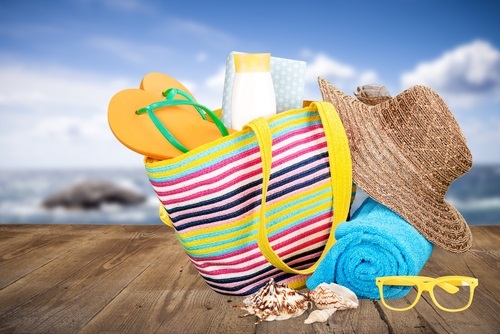 Time Off
The airport was crowded with travelers the day I was returning from a family visit to New York. As I was rolling my heavy suitcase to the pickup site, I wondered where everyone was going on that busy Thursday afternoon. This was the first real vacation I'd had in a while; I couldn't remember the last time Kevin and I took a real vacation. It seems the past few years his days off were used for medical appointments, a move from one state to the next, our dog's surgery and family events. Time runs out so quickly and I thought it sure would be nice if we could purchase a few more vacation days. I wondered if others felt this way, too.
When I arrived home I decided to ask some friends whether they would be willing to take a pay cut to get extra days off?
There were many answers to my question, but the bottom line that most people are grateful to have jobs. A few of my fifty-something friends said they did use their vacation time and have destination vacations, however, they never were totally relaxed and felt the need to check emails and to stay on top of things. At their age they are nervous to be away too long and are always finding ways to step up their game.
Sometimes I need to be reminded of what is important in life. I am blessed with friends who share their experiences, because they are my greatest teachers. The lesson I learned through all of them is that the destination and amount of vacation time is not as important as using the days we have lovingly and wisely.
Life is wonderful. Trips make us feel excited and happy, and I would be lying if I said I never want to go away and sit by an ocean with sand on my toes sipping cold drinks one day. But a life of love with time used wisely is not wasted.
I am grateful for that Thursday afternoon and my airport experience, because if I hadn't gone away, the question might not have come to my mind. Occasionally, we need the frustration inside the packed bags we drag around to find the true meaning of things.