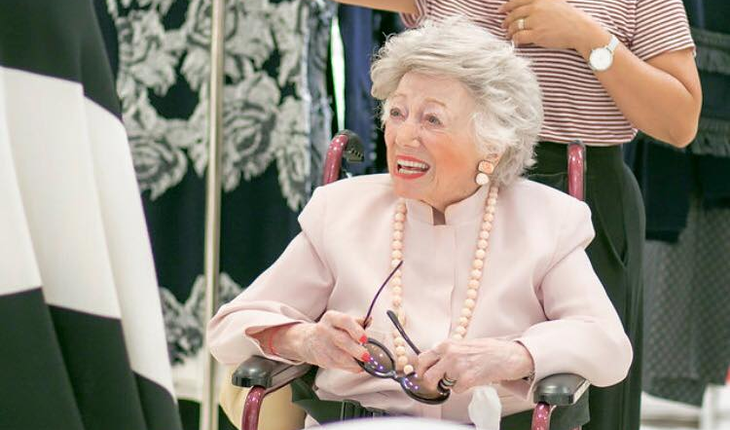 Words of Wisdom from a Mother to a Daughter
As you know, I draw my Good Morning Stories from my past experiences. I begin searching my mind, days before I put my fingers on the keyboard, for an eventful experience that has had a profound, loving or funny impact on my life. I was planning on writing a delightful mother-daughter story about my daughter and myself, but after spending the past week with my mother, I decided I would backtrack. Instead, I'm going to tell a story that took place a few years ago which also relates to a recent conversation with my mother regarding her insights and wisdom.
The mother-daughter relationship is complicated. Most have hills and valleys. My relationship with my mother was no different. My mother was very strong and controlling and I was not a meek, shrinking violet by any stretch of the imagination. That is not to say I was disrespectful. I honored my parents. I just had my vision of who I was. My mother, on the other hand, had her vision of who I should be.
As I matured into adulthood, I was sure I was not a clone of my mother. I was my own woman. As it turns out, at my mother's 90th birthday party luncheon, with 50 women in attendance to include friends, granddaughters, nieces and a daughters-in law, I came to realize that "I was my mother's daughter!"
We sat at one long table upstairs in a private dining room at Gibson's Restaurant — my mother and brother at one end and my husband, Shelly, and I at the other. I glanced at the setting and I could not make up my mind what was more beautiful: the gorgeous flowers down the length of the entire table or my mother's friends from ages 88 to 96! As lunch progressed with an abundance of laughter and chatter permeating the room, I decided to stand up and ask each of the women and, of course her devoted son-in law and son, to tell a story — a memory about my mother.
I sat listening intensely as her girlfriends and family told stories about my mother and her life. Her capabilities, ambitions, love of family and joy of life unfolded before my eyes and then it was my turn. I was the last to speak. I stood up and said, as I toasted my mother with a glass of champagne in hand poised directly at her, "I am my mother's daughter." My mother stood up and said, as she toasted me back, "That is the nicest compliment I have ever received!" My eyes flooded with tears of joy and I felt such deep love and respect for "this mother of mine." I remember saying a little prayer to myself, "God, bless my darling mother and keep her safe and in good health."
My mom is now ninety-three and has weathered a lot in the past year. She has suffered a broken hip and wrist, pneumonia, two severe bladder infections (one requiring hospitalization) and almost chocked to death! It's a miracle she is alive! But alive she is and God is granting my prayer.
Yesterday we sat chatting together in her apartment and I asked her if she would mind sharing her thoughts with me on womanly topics.