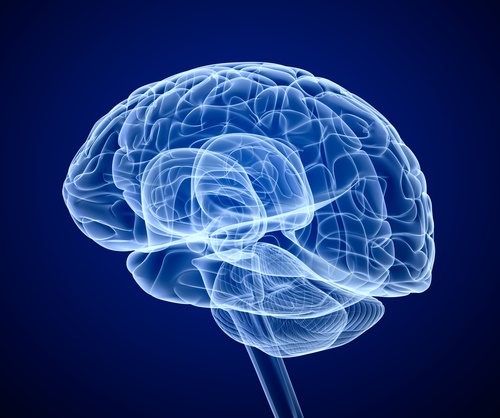 Mental & Emotional Health
Brain Circuits and Decision-Making
A discovery by scientists at MIT could point the way toward possible therapies for mental disorders, such as schizophrenia and depression, that are characterized by difficulty in decision-making.
"In order to create a treatment for these types of disorders, we need to understand how the decision-making process is working," said Alexander Friedman, a research scientist at MIT's McGovern Institute for Brain Research and the lead author of a paper describing the findings in the May 28 issue of Cell.
Friedman and colleagues also demonstrated the first step toward developing possible therapies for these disorders: By manipulating this circuit in rodents, they were able to transform a preference for lower-risk, lower-payoff choices to a preference for bigger payoffs despite their bigger costs.
The paper's senior author is Ann Graybiel, an MIT Institute Professor and member of the McGovern Institute. Other authors are postdoc Daigo Homma, research scientists Leif Gibb and Ken-ichi Amemori, undergraduates Samuel Rubin and Adam Hood, and technical assistant Michael Riad.
According to a news release from MIT, the study grew out of an effort to figure out the role of striosomes — clusters of cells distributed through the the striatum, a large brain region involved in coordinating movement and emotion and implicated in some human disorders. Graybiel discovered striosomes many years ago, but their function had remained mysterious, in part because they are so small and deep within the brain that it is difficult to image them with functional magnetic resonance imaging (fMRI).
Previous studies from Graybiel's lab identified regions of the brain's prefrontal cortex that project to striosomes. These regions have been implicated in processing emotions, so the researchers suspected that this circuit might also be related to emotion.
To test this idea, the researchers studied mice as they performed five different types of behavioral tasks, including an approach-avoidance scenario. In that situation, rats running a maze had to choose between one option that included strong chocolate, which they like, and bright light, which they don't, and an option with dimmer light but weaker chocolate.
When humans are forced to make these kinds of cost-benefit decisions, they usually experience anxiety, which influences the choices they make. "This type of task is potentially very relevant to anxiety disorders," Gibb said. "If we could learn more about this circuitry, maybe we could help people with those disorders."
The researchers also tested rats in four other scenarios in which the choices were easier and less fraught with anxiety.
"By comparing performance in these five tasks, we could look at cost-benefit decision-making versus other types of decision-making, allowing us to reach the conclusion that cost-benefit decision-making is unique," Friedman said.
Pages: 1 2