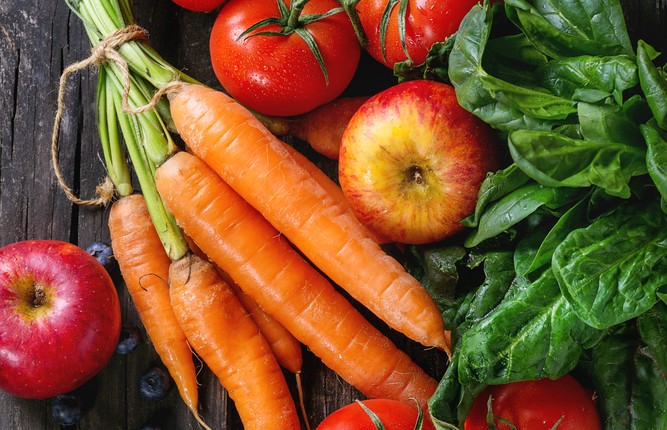 Can Eating Right Help You Avoid Diabetes?
Having healthy eating habits can help us avoid many health problems – including diabetes, according to the Harvard Health Blog.
In the blog post, Harvard cites a study published in PLos Medicine of more than 200,000 people over a 20-year period. At the end of the study, the researchers found a few important things:
People who ate predominantly plant-based diets developed type 2 diabetes 20 percent less often than other participants.
If a person the healthiest plant-based diet, one that emphasized nuts, beans, whole grains and fruits and vegetable, there was a 34 percent reduction in risk.
But those who ate less healthy foods such as sugary drinks and refined grains developed type 2 diabetes at a 16 percent higher rate than the other participants.
The Harvard blog post emphasizes that the study wasn't about being a vegan or following a diet plan that might be hard to keep up with in the long run. Instead, they said, the study involved "normal dietary choices across a spectrum." And that makes it more appealing to the average person, and more practical.
The Harvard experts explain that the study can't definitively link diabetes risk reduction to diet, but the results strongly suggest that's the case.
For concrete examples of what to eat, the Harvard post refers to the USDA's current dietary guidelines (called "MyPlate"):
Half of each meal should be whole fruits and vegetables.
About a quarter of each meal should be made up of protein, and another quarter grains (especially whole grains).
Choose low-fat dairy products such as low-fat milk and yogurt rather than higher-fat one
Keep your calorie intake moderate, depending on age, gender, size and activity level.
Reduce the intake of saturated fat, sodium, and added sugar. Nutrition labels can help you do that.
To buy one of Harvard University Medical School's Special Health Reports, click here.