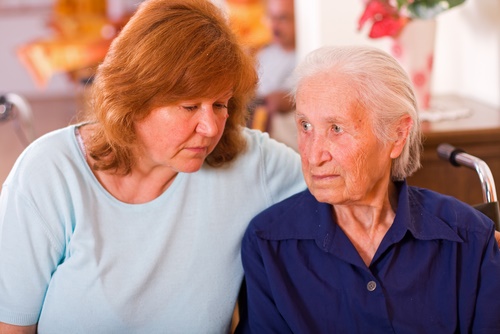 Caregiving
Caregivers Need to Care for Themselves, Too
When a major illness or injury leaves someone in need of long-term, nearly round-the-clock care, it's often up to a family member to step in and provide it.
But research shows that the role of caregiving can lead to its own health issues, creating a significant amount of stress and strain for the caregiver.
"That stress can come in many forms," says Marylee MacDonald (www.maryleemacdonald.org), a caregiver advocate and writer whose debut novel, Montpelier Tomorrow, was inspired in part by her experience helping care for her son-in-law.
"There is emotional stress, physical stress and even financial stress. Sometimes there's also additional stress from the guilt that caregivers feel when they find themselves resenting the people they are caring for."
Depending on the situation, caregivers become responsible for any number of duties. They help the care recipient get in and out of bed and chairs. They deal with incontinence or diapers, help the recipient to and from the toilet, and assist with bathing or showering.
They also provide transportation, take care of grocery or other shopping, and do housework.
"People have their own lives to live, and not everyone wants to work without pay 24/7, for months or years on end," MacDonald says. "That's another reason why one person often has to take on the bulk of the responsibility alone."
MacDonald says it is essential that caregivers overwhelmed by the stress must make a concerted effort to find things that will bring happiness into their lives. "Finding your bliss ranks high on the to-do list," she says. "It's not easy, but you always should be on the lookout for things that surprise you and bring you joy."
A recent study by the AARP Public Policy Institute and the National Alliance for Caregiving revealed that 22 percent of caregivers felt their health had gotten worse because of caregiving.
"I don't think that's all that surprising," MacDonald says. "If anything, it's a wonder that the percentage isn't higher."
Other findings in the study included:
Nearly one in five caregivers (19 percent) reported a high level of physical strain resulting from caregiving, while 38 percent considered their caregiving situation to be emotionally stressful. Those percentages go up significantly for caregivers who provide 21 or more hours of care each week.
When people feel that had no choice in taking on their caregiving role, the stress becomes even greater. More than half – 53 percent – report high levels of emotional stress.
Caring for a close relative causes more emotional stress than caring for another relative or a non-relative, with 45 percent of those caring for a spouse and 44 percent of those caring for a parent reporting emotional stress. That compares to 35 percent of those caring for another relative and 18 percent of those caring for a non-relative.

Pages: 1 2