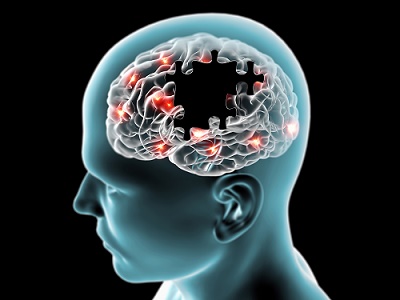 Changing How We Talk about Alzheimer's
New research recommends talking about Alzheimer's in a new way: avoiding war metaphors and focusing on messages of resilience.
Framing a health issue through comparisons to warfare – "battle," "victory," "fight" – is common in popular media and medical and research communities. While it can motivate efforts to deal with the issue, this type of language and messaging can also create fear and stigma, turn patients into victims and divert resources from critically important prevention and care, said Daniel R. George, assistant professor of medical humanities, Penn State College of Medicine.
Despite decades of failures in Alzheimer's drug development, scientific attention continues to focus on drugs that "attack" a molecular compound called beta amyloid, with the goal of curing the disease. Amyloid is a key component of the plaques in the brain that are a hallmark of Alzheimer's disease. Research, however, shows that the appearance of amyloid does not correlate with clinical symptoms and beta amyloid has repeatedly been found in the brains of one-third of "normal" elderly people. This suggests that amyloid may be a symptom rather than a cause of damage. A growing number of researchers believe that declaring "war" on Alzheimer's by "attacking" amyloid may ultimately be an exercise in self-harm, particularly if amyloid is representative of the brain's repair response, and may be channeling resources away from other drug-based approaches that do not assume amyloid toxicity.
Scholars have argued that metaphors and narratives that treat disease as something to be attacked can be socially damaging to those affected. The value of such metaphors may be clearer for infectious diseases caused by single pathogens. It becomes more problematic when discussing diverse, age-associated syndromes like Alzheimer's that may not be fully curable. In this way, war metaphors in medicine can invite ways of thinking that may not be scientifically or socially productive.
"If applied in a careless manner, war metaphors can delude our sense of what's possible therapeutically, and give false hope to people and caregivers who are suffering," George said.
Pages: 1 2