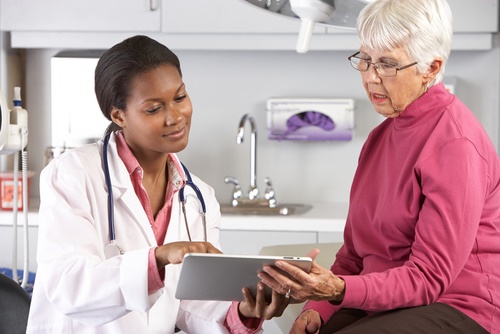 Medical Care
Choosing the Right Doctor for You
Editor's Note: You might be looking for a new doctor for any number of reasons – you've moved, for example, or your doctor has retired. Here, from the National Institute on Aging, are some strategies to help make the search more productive and easier:
Types of Primary Care Doctors
Your primary care doctor is the doctor you usually see for general health problems. When choosing a new doctor, you need to decide if you want this doctor to be a general or family practitioner, an internist, or a geriatrician.
General practitioners treat a wide range of medical problems in people of all ages.
Family practitioners are similar to general practitioners, but have extra training to care for all family members, young or old.
Internists are doctors for adults. Some internists take additional training to become specialists. For example, a cardiologist is an internist who specializes in heart disease.
Geriatricians care for older adults. A geriatrician is trained in family practice or internal medicine and has additional training in caring for older people.
Asking for Help With Your Search
Once you have a sense of what kind of doctor is best for you, ask people you trust –  for example, friends, family, and coworkers –  about doctors they use and like. You might ask questions such as:
What do you like about your doctor?
How long does it take to get an appointment? If you need to, can you usually see your doctor right away—on the same day if you get sick?
In addition to talking to friends, family, and coworkers, you can talk with other health professionals you see – for example, your heart doctor or the doctor you see for your lung problems, and ask for recommendations.
If your doctor is retiring or leaving the practice, you might ask if he or she has picked a replacement. You can check with your insurance plan for a list of doctors in your area. Another idea is to contact a local hospital, medical center, medical society, physician referral service, or nearby medical school. Online resources, like the website www.healthfinder.gov, may be useful too.
After talking with people, checking with local resources, and looking online, you may find a few names keep coming up. These might be the doctors you want to consider. Make a list of several names of doctors in case your first choice is not taking new patients or does not participate in your health insurance plan.
Medicare Coverage
If you belong to a managed care plan, like a Medicare Advantage Plan, your choice of doctors may be limited to those who participate in your plan. If you choose a doctor outside your health insurance plan, you will have to pay a bigger share of your medical costs. Your plan's membership services office can give you a list of available doctors. For information about Medicare benefits, you can call the toll-free Medicare hotline at 1-800-633-4227 (1-800-MEDICARE). Information about Medicare plans, who is eligible, how to enroll, and more is available online at www.medicare.gov.