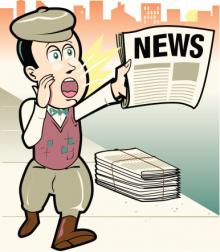 Coming Next Week! July 7th to July 11th 2014
Monday, July 7th
Is sunless tanning a safe option? The Mayo Clinic has the answer.
Our video explains why the lazy days of summer are good for your health
Find out how to stay fit even if you have a desk job or you're a couch potato!
You and your doctor need to be a team. Learn how to collaborate to make the right healthcare decisions.
Tuesday, July 8th
Here is everything you need to know to give a stroke survivor the best possible care.
Get the sound sleep you need with these ten tips from Harvard Medical School.
The National Institutes for health offers mind/body strategies to help ease fibromyalgia a symptoms.
Wednesday, July 9th
Our video shows you foods that help with healing.
Blood pressure meds no working? The experts at the Cleveland Clinic solve the mystery for you.
What are "estrogen disruptors"? Find out – and learn what to do about them!
Thursday, July 10th
Here are tips from the Centers for Disease Control for safe traveling this summer of you're diabetic.
Do you believe these common myths about mental health?
Every grandparent needs to read this! Don't miss it.
Blogger Marijke Vroomen Durning RN explains why e-cigarettes are not as harmless as you think
Friday, July 11th
Yes, you can stay fit and 50+! Our video shows you how.
Michael Fenster, MD gives you four reasons to eat local.
Blogger Jed Diamond talks about the future of men at a time of massive transformation.