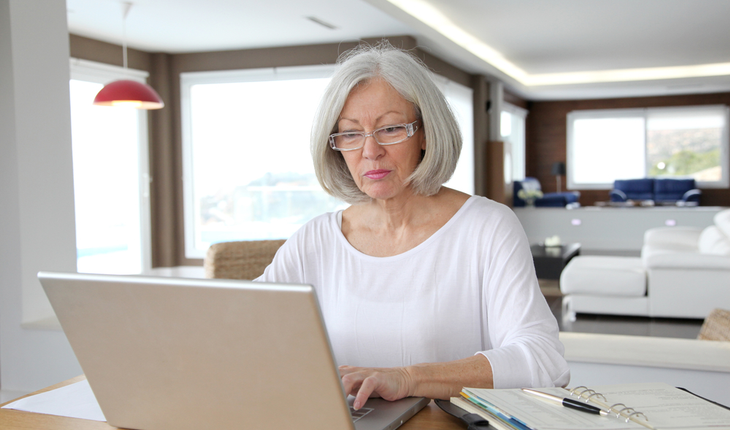 Senior Health
Computer-Generated Doctor Explains Test Results to Patients
A computer-generated physician, now under development at University of Illinois' Beckman Institute for Advanced Science and Technology and Carle Foundation Hospital's Research Institute at Urbana-Champaign, explains diabetes and cholesterol test results to would-be patients in videos designed for viewing on electronic medical record portals. The study was published rin May 2017 in the Journal of Biomedical Informatics.
A release from the university quotes co-author Dr. William Schuh, Carle's chief medical information officer, as saying, "Because older adults are often self-managing chronic illnesses, they are the most frequent users of medical services and might benefit the most from access to their test findings and to educational and motivational health information,"
The release explains that the physician — or "computer agent" — was developed collaboratively the two institutions. The goal of the project is to make electronic medical record portal messages more useful and engaging for patients, particularly older adults who may have lower levels of health literacy.
The release quotes co-author Dr. Schuh as saying, "The dialogue delivered by the computer agent is similar to that which would occur during a routine office visit with a physician. The videos are intended to supplement, not replace, physician-patient interaction, promoting patients' understanding of their health conditions and their performance of self-care behaviors."
The release also quotes lead author and U. of I. educational psychologist Daniel Morrow as saying, "On one side of the screen, you have your test scores embedded in the graphic, and on the other side, you have the physician telling you what this means, such as, 'Your LDL cholesterol is elevated, and that's not good because it poses risk. Overall, your test results indicate a high level of risk for cardiovascular illness. It concerns me; I really think you need to come in and talk to us and develop a plan to address these issues."
Patient portals to electronic health records often are underutilized, particularly by older adults, because these systems tend to display data and may not necessarily provide explanations or other information about that data, Schuh said.
"Patient portals have really great potential for expanding patient-centered care because they provide patients with ready access to information about their own health status, treatments and medications," Morrow said. "However, the way portals are typically designed poses a challenge for anybody, but they are particularly problematic for older adults who may be less familiar with or comfortable with technology."
Pages: 1 2