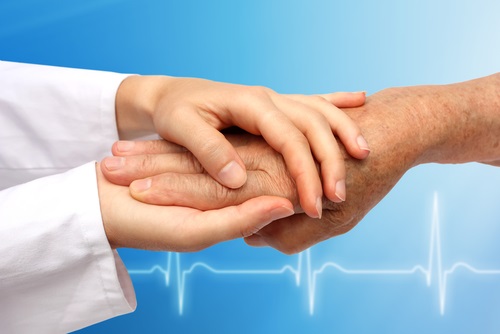 Alzheimer's Disease and other Dementias
Brain Health
Delirium Linked to Inflammation
r
Older patients suffering from delirium also appeared to be suffering from inflammation, an immune-system response, according to new research.
Delirium is an acute state of confusion that often affects older adults following surgery or serious illness.
Published in The Journals of Gerontology, Series A: Biological Sciences and Medical Sciences, the new study is from researchers at Beth Israel Deaconess Medical Center. The researchers found that older patients with delirium had significantly elevated levels of the inflammatory marker interleukin-6 (IL-6) two days after surgery. They also identified elevated levels of interleukin 2 (IL-2) in delirious patients.
According to a news release from the medical center, these two findings may help clinicians identify patients at greatest risk of developing delirium and aid in the treatment of this condition, which occurs in up to 64 percent of hospitalized seniors and is associated with a two- to three-fold increase in the subsequent development of dementia.
"Delirium complicates hospital stays for millions of elderly individuals in the United States each year," said co-senior author Edward Marcantonio, MD, Director of the Aging Research Program in the Division of General Medicine and Primary Care at BIDMC and Professor of Medicine at Harvard Medical School (HMS). "With strong evidence for the involvement of IL-6 and evidence for the involvement of IL-2 in patients with delirium, it appears that inflammation is indeed a basic mechanism underlying this condition."
Anything that causes tissue injury – including infection or illness as well as surgery — can activate various immune cells and cause inflammation. "Delirium may be an inflammatory response gone awry," said Marcantonio.
In this new work, BIDMC researchers and co-lead authors Sarinnapha M. Vasunilashorn, PhD, and Long Ngo, PhD, examined data from a patient cohort called SAGES (Successful Aging after Elective Surgery Study). This large study sponsored by the National Institute on Aging has been following 566 noncardiac surgical patients over the age of 70 for the past five years with the goal of finding new approaches to prevent delirium and its long-term consequences in older adults.
Most prior research on inflammation and delirium has collected information at a single point in time. "Given the dynamic nature of the inflammatory response, our collection of blood at four separate points gives us a more complete picture," explained Vasunilashorn. Additionally, because the first blood samples were collected preoperatively in patients undergoing scheduled major surgery, the measures represent a true baseline condition. "Previous studies examined patients undergoing hip-fracture repair or other urgent surgeries, in which initial blood samples were collected after a significant stressor had already occurred," she added.
Pages: 1 2