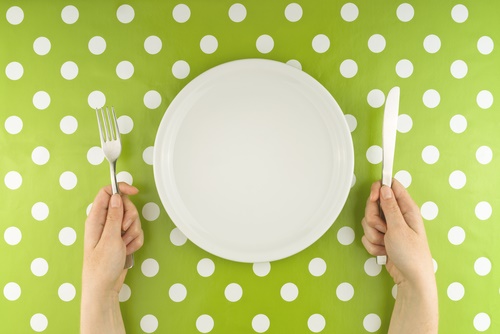 Multiple Sclerosis
Diet that Mimics Fasting May Help with MS
Evidence is increasingly showing that a diet mimicking the effects of fasting has health benefits beyond weight loss, with a new study indicating that it may reduce symptoms of multiple sclerosis.
The research was led by experts from the University of Southern California.
Scientists discovered that the diet triggers a death-and-life process for cells that appears critical for the body's repair.
"During the fasting-mimicking diet, cortisone is produced and that initiates a killing of autoimmune cells," said Valter Longo, the study's lead author and professor who directs the USC Longevity Institute at the Davis School of Gerontology. "This process also leads to the production of new healthy cells."
The new study, published in the journal Cell Reports, included mice and human patients who have multiple sclerosis, a neurological disease that affects an estimated 350,000 Americans, according to the National Institute of Neurological Disorders and Stroke.
These latest findings follow studies by the same USC lab that showed cycles of a similar but shorter fasting-mimicking diet, when paired with drug treatments for cancer, protect normal cells while weakening cancerous ones. In a separate study published last year, the lab found that the diet can cut visceral belly fat and reduce markers of aging and diseases in mice and humans.
"We started thinking: If it kills a lot of immune cells and turns on the stem cells, is it possible that maybe it will kill the bad ones and then generate new good ones?" Longo said. "That's why we started this study."
For the first part of the study, researchers put a group of mice with autoimmune disease on a fasting-mimicking diet for three days, every seven days for three cycles, with a control group on a standard diet for comparison. Results showed that the fasting-mimicking diet reduced disease symptoms in all the mice and "caused complete recovery for 20 percent of the animals," the researchers wrote.
Testing the mice, the researchers found reductions in symptoms attributed to health improvements such as increased levels of the steroid hormone corticosterone, which is released by the adrenal glands to control metabolism. They also saw a reduction in the inflammation-causing cytokines – proteins that order other cells to repair sites of trauma, infection or other pain.
They also saw improvements in the white blood "T cells," responsible for immunity.
Finally, the researchers found that the fasting-mimicking diet promotes regeneration of the myelin – the sheath of proteins and fats that insulate nerve fibers in the spine and brain – that was damaged by the autoimmunity.
Pages: 1 2