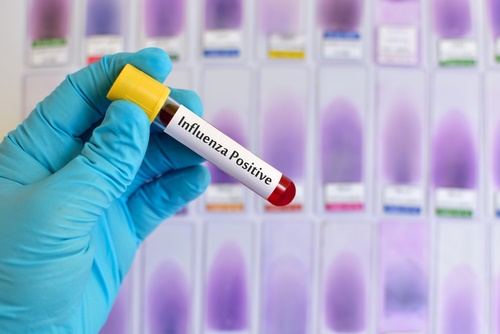 Do Birth Years Affect Flu Pandemics?
Researchers now say that the year you were born can predict to a certain extent how likely you are to get seriously ill or die in an outbreak of an animal-origin influenza virus.
The study was conducted by investigators from the University of Arizona and UCLA and could hold important clues for public-health measures aimed at curbing the risks of a major flu outbreak. It was published in the journal Science.
"Even a comparatively weak, mild pandemic flu event like the 2009 H1N1 (swine flu) outbreak is a trillion-dollar affair," said Michael Worobey, head of the UA's Department of Ecology and Evolutionary Biology, a member of the BIO5 Institute and one of the two senior authors of the study. "A major pandemic like the one we saw in 1918 has the potential to kill large numbers of people and shut down the world's economy."
The research team studied two avian-origin influenza A ("bird flu") viruses, H5N1 and H7N9, each of which already has caused hundreds of spillover cases of severe illness or death in humans. Both strains are of global concern because they might at some point gain mutations that allow them not only to readily jump from birds into humans, but also spread rapidly between human hosts.
Analyzing data from every known case of severe illness or death from influenza caused by these two strains, the researchers discovered that whichever human influenza strain a person happened to be exposed to during his or her first infection with flu virus as a child determines which novel, avian-origin flu strains they would be protected against in a future infection. This effect of "immunological imprinting" appears to be exclusively dependent on the very first exposure to flu virus encountered in life — and difficult to reverse.
When an individual gets exposed to flu virus for the first time, the immune system makes antibodies targeting hemagglutinin, a receptor protein shaped like a lollipop that sticks out from the virus surface. Like lollipops that come in different colors and flavors, influenza viruses differ from each other in the parts that make up their hemagglutinins. But each of the 18 known influenza A virus hemagglutinin subtypes falls into one of just two main "flavor" groups.
"In this analogy, let's say you were first exposed to a human 'orange lollipop' flu as a kid," Worobey said. "If later in life you encounter another subtype of flu virus, one from a bird and one that your immune system has never seen before but whose proteins also are of a similar 'orange' flavor, your chances of dying are quite low because of cross-protection. But if you were first infected with a virus from the 'blue lollipop' group as kid, that won't protect you against this novel, 'orange' strain."
The results provide a functional explanation for a pattern that had vexed epidemiologists for a long time: Why are certain age groups more likely than others to suffer serious or even fatal complications from an infection with novel influenza strains?