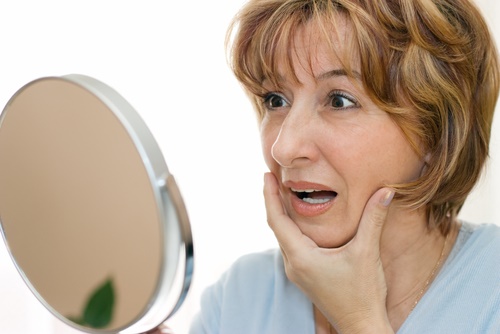 Skin Health
Does Your Skin Have a Hangover?
Before stepping out for that weekly happy hour, think about how those libations may impact your skin. What many people don't realize is that drinking alcohol in excess can have a negative impact on our appearance. Alcohol dehydrates your body including the skin, your body's largest organ. This happens every time you drink. Extra cocktails can be adding years to your face in the form of wrinkles, poor texture and lack of radiance.
Dr. Kaleroy Papantoniou,  a board-certified dermatologist from New York, explains that frequent alcohol consumption is also thought to deprive the skin of vital vitamins and nutrients," Papantoniou says. "Over time, drinking heavily can have other, more permanent, detrimental effects on your skin. Rosacea, a skin disorder that starts with a tendency to blush and flush easily and can eventually lead to facial disfigurement, is linked to alcohol. Since alcohol increases your blood flow, it often causes blood vessels in your face to dilate (sometimes permanently) and often burst, leaving behind broken capillaries and red spots that are difficult to get rid of."
Here's a look at what alcohol can do to wreak havoc on your appearance.
Brittle hair.
Drinking too much doesn't affect only the appearance of your skin; it will dehydrate your hair, making it more prone to breaking and split ends. Weak, brittle hair in addition to premature wrinkling, can easily add 10 years to someone's appearance.
Dark circles, bloodshot eyes and even blindness.
In much the same way that alcohol causes broken capillaries on your face, it irritates and enlarges the tiny blood vessels on the surface of your eye (the sclera) causing a "bloodshot" appearance. If vanity doesn't get your attention, how about blindness? "Because excessive drinking robs the body of some nutrients required to maintain eye health, it can lead to a condition called alcoholic optic neuritis, which impairs eyesight and, over time, can result in blindness," Papantoniou cautions
Some tips to avoid a "skin hangover":
Stay hydrated.
Aside from giving up booze altogether, Papantoniou says it is possible to minimize the unwanted effects of alcohol by constantly staying hydrated. "That means drinking a full glass of water for every cocktail you have. Drink even more water before you go to bed to flush the alcohol out of your system so you wake up less dehydrated, puffy and flushed," she advises.
Take care of your skin before bed.
Taking care of your skin before hitting the sack is also crucial. Papantoniou advises fully washing your face and then applying a moisturizer, like a hydrating serum, before getting into bed. "Sleeping with dirty skin makes it prone to clogged pores and acne."
Prop pillows and use tea.
Pages: 1 2