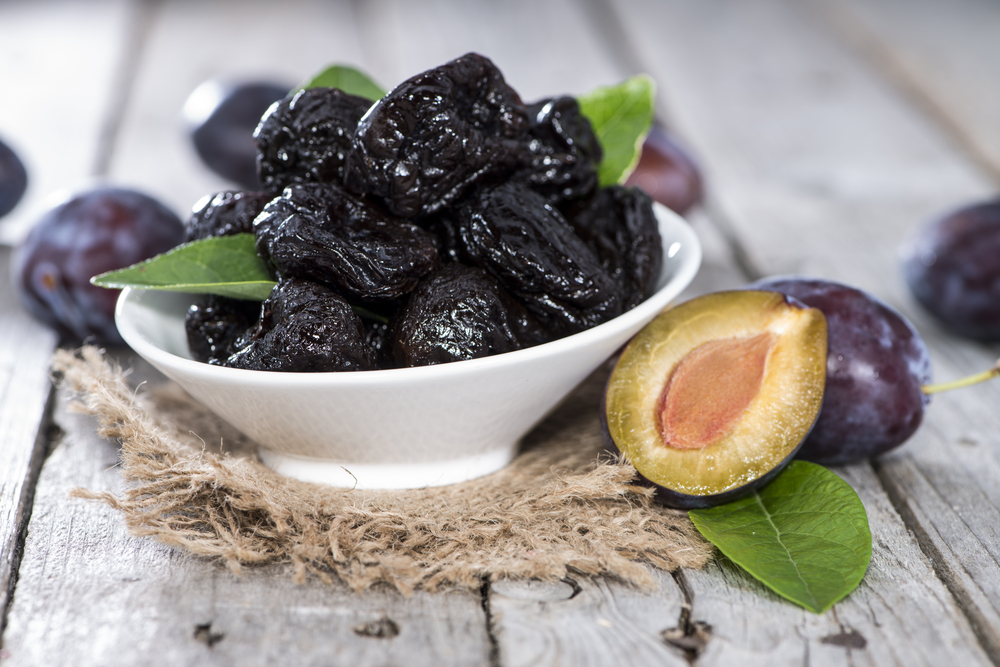 Cancer Center
Colon and rectal cancer
Diet & Nutrition
Dried Plums Can Reduce the Risk of Colon Cancer
Researchers from Texas A&M University and the University of North Carolina have shown that a diet containing dried plums can positively affect microbiota, also referred to as gut bacteria, throughout the colon. This helps reduce the risk of colon cancer.
A release from Texas A&M reports that the research was funded by the California Dried Plum Board and presented at the 2015 Experimental Biology conference in Boston.
The release quotes Dr. Nancy Turner, Texas A&M AgriLife Research professor in the nutrition and food science department of Texas A&M University, College Station, as saying, "Through our research, we were able to show that dried plums promote retention of beneficial bacteria throughout the colon, and by doing so they may reduce the risk of colon cancer."
According to the American Cancer Society, colon cancer is the third leading cause of cancer-related deaths in the U.S. when men and women are considered separately, and the second-leading cause when the figures are combined. During 2015, colon cancer is expected to cause about 49,700 deaths nationwide.
A good amount of research has already shown that one's diet can alter the metabolism and composition of colon microbiota, which has major implications for disease prevention and treatment, Turner said.
She said there are trillions of bacteria in the intestinal tract and so far more than 400 individual species have been identified. Previous research has shown that disruptions to the microbiota are involved in the initiation of intestinal inflammation and recurrence of inflammatory bouts that can promote development of colon cancer.
"Our research explored the potential cancer-protective properties of dried plums using a well-established rat model of colon cancer," she said. "Dried plums contain phenolic compounds, which have multiple effects on our health, including their ability to serve as antioxidants that can neutralize the oxidant effect of free radicals that can damage our DNA.
"The hypothesis we tested in this experiment was that consumption of dried plums would promote retention of beneficial microbiota and patterns of microbial metabolism throughout the colon. If it did this, then it might also help reduce the risk of colon cancer."
"The microbiota are involved in the health of the host organism through physical interactions and, indirectly, through their metabolism," said Derek Seidel, a doctoral graduate student and research assistant for Turner who assisted in the study. "The rats were fed a control diet or a diet containing dried plums, and both diets were matched for total calories and macronutrient composition so that the effect due to diet would be attributed to compounds uniquely found in the dried plums."
Pages: 1 2