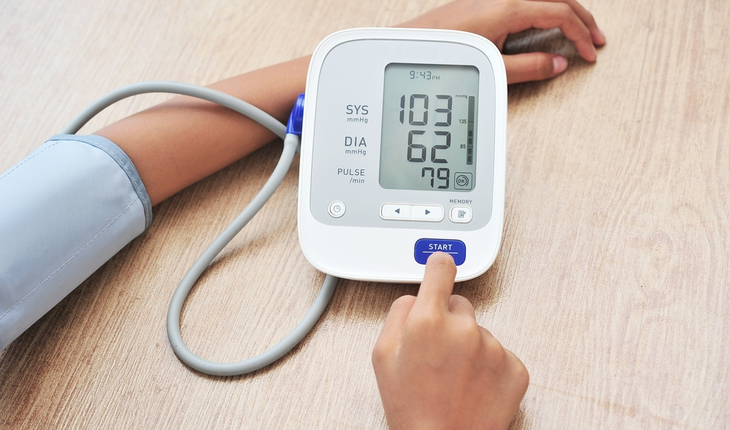 Heart Health
High blood pressure / hypertension
Driving Diastolic Blood Pressure Too Low Is Linked to Heart Damage
By analyzing medical records gathered over three decades on more than 11,000 Americans participating in a federally funded study, researchers at Johns Hopkins Medicine say they have more evidence that driving diastolic blood pressure too low is associated with damage to heart tissue.
A release from Johns Hopkins notes that the researchers caution that their findings cannot prove that very low diastolic blood pressure — a measure of pressure in arteries between heartbeats when the heart is resting and also the "lower" number in a blood pressure reading — directly causes heart damage, only that there appears to be a statistically significant increase in heart damage risk among those with the lowest levels of diastolic blood pressure.
The release quotes J. William McEvoy, M.B.B.Ch., M.H.S, assistant professor of medicine and member of the Ciccarone Center for the Prevention of Heart Disease at the Johns Hopkins University School of Medicine, as saying, "The take-home message is there is increased likelihood that if we use blood pressure drugs to push patients' systolic blood pressures down to 120, which is a strategy supported by recent clinical trials, the consequence in those starting out with low diastolic blood pressures (e.g., below 80) may be that the diastolic number falls so low that we risk doing damage. Our key finding suggests that for some patients, there should perhaps be modification of intensive anti-hypertensive treatment recommendations issued last year as a result of the SPRINT trial, and that physicians shouldn't look at driving down the top blood pressure number (the systolic number) in isolation without considering implications of lowering the bottom number."
A summary of the findings was published August 30th 2016 in the Journal of the American College of Cardiology and coincides with the release of a similar analysis at the European Society of Cardiology Meeting by physicians from Hôpital Bichat in Paris, France.
Released last fall, the SPRINT trial showed protective cardiovascular benefits to patients when physicians aggressively treated high blood pressure down to 120/80 millimeters of mercury, with a primary emphasis on keeping systolic pressure — the top number, representing arterial pressure when the heart is pumping — at no more than 120.
"Although the SPRINT trial gave good, solid results that lower systolic pressure may benefit some high-risk patients, we wanted to check for potential unintended adverse outcomes that might come with such aggressive blood pressure treatment in patients with low diastolic blood pressure," says McEvoy.
Although they called the SPRINT recommendations praiseworthy, particularly for patients at a high risk for cardiovascular disease, the Johns Hopkins team undertook the new analysis because there were some prior indications that people with very low diastolic blood pressure may suffer from inadequate pumping pressure through the coronary arteries that nourish the heart muscle itself.